Doing your accounts yourself has never been easy. This is why most small businesses and firms assigned accounting work to a third-party firm or app in past. However, in this digital era, things are moving forward at an abrupt speed. Most people consider dealing with their businesses account works either themselves or as an in-house service.  In fact, there are tons of brilliant software available in the market which will make this task easy and automated for you. That being said, if you are just starting out or are short on budget, you still can avail some features on Free Accounting Software in Excel itself.
All you need to have is some time on hand and a heart to perform some hardcore accounting. Anyway, in this blog, we will help you to create some top-notch accounting templates on Excel. These will be more than enough to fulfill all your daily accounting needs.
So, let's get a jump start at them already.
Free Accounting Software In Excel (Free Accounting Software for Small Business)
If you own a business and are an entrepreneur, you realize how critical it is to keep track of your finances. Cash flow, taxation, and financial management are some of the most difficult problems that organizations confront. Knowing who owes you money and whether you owe money to a supplier or a creditor is critical to your success.
Accounting Journal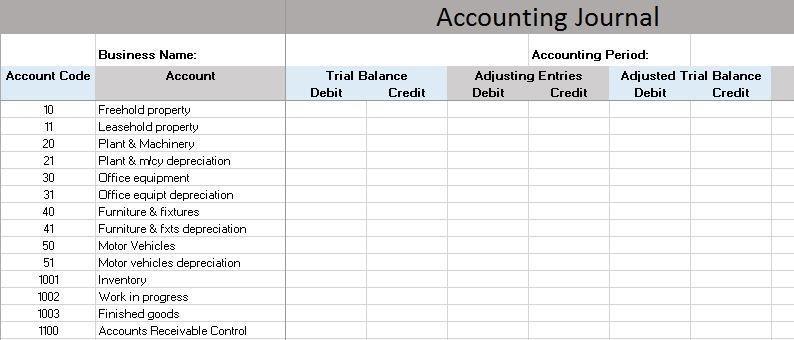 An accounting journal is an accounting worksheet, You can easily track the accounting processes side by side with it. This journal template comprises each of the steps in order to determine total balances for each column with the debits and credit sections and pre-created formulas.
Accounts Payable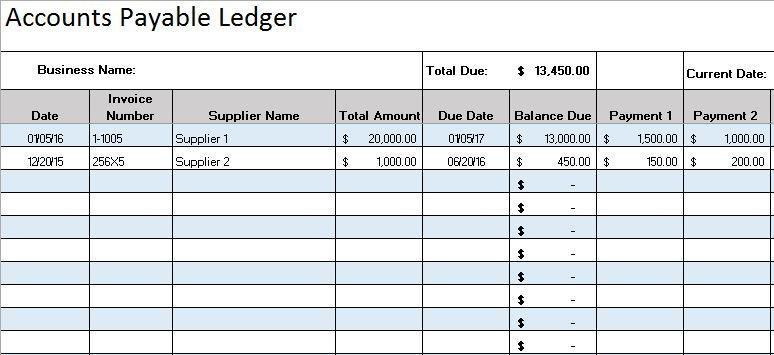 Credit is required for large purchases such as inventory, supplies, or equipment. This results in a series of monthly payments to multiple suppliers and suppliers at different periods. This account template helps you monitor what you owe each of the parties and provides a fast review of the balance sheets and due dates.
Accounts Receivable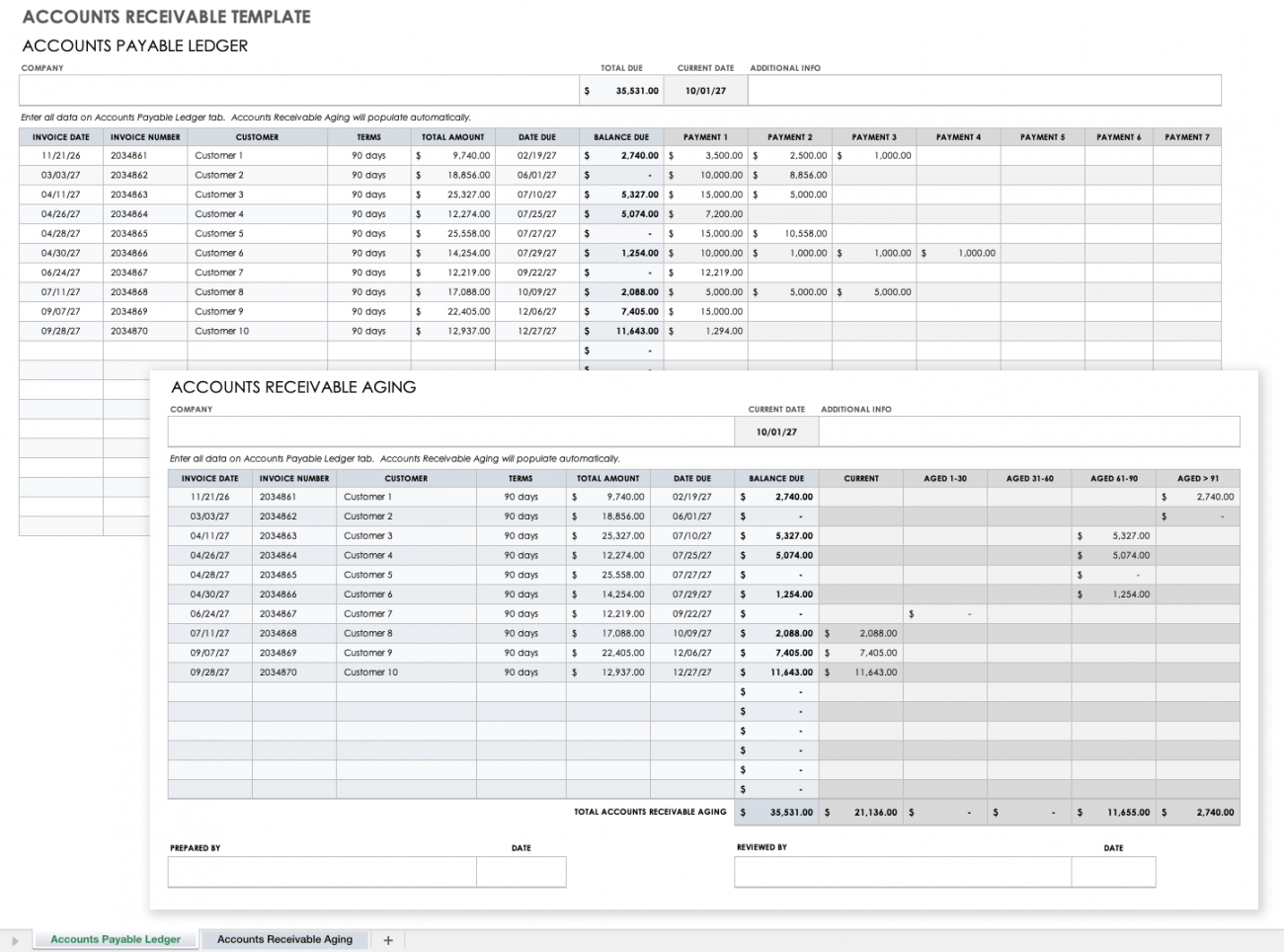 In any firm, the outstanding sums owing to them should be managed. This receipt form helps to simplify the process by providing you with a location to manage your company's amounts and to prioritize collection efforts.
Invoice Billing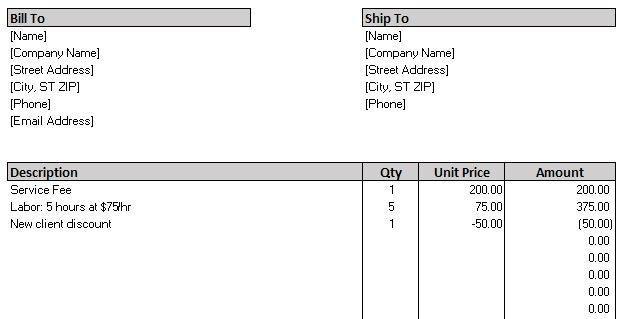 It is vital to choose a fact that appears professional and can be tailored to your needs for any company selling goods or services. Add company data and payee details, offer a detailed description of each item, the amount, and cost, and include instructions on how to send your client payments. Making it the best free accounting software in the market.
Bill of Lading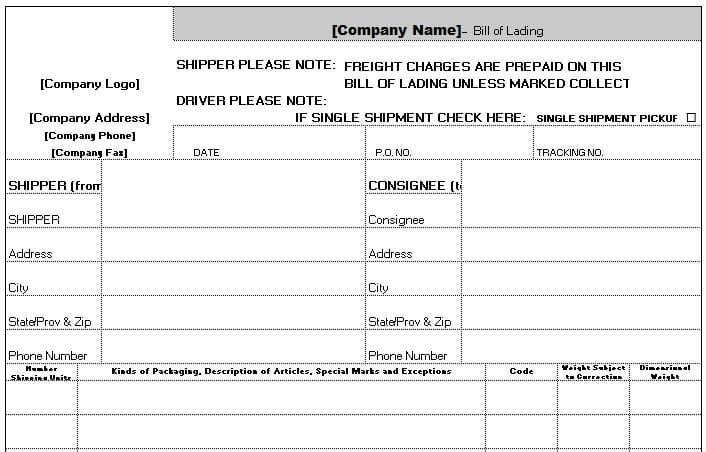 A listing letter is a document that explains how the products are sent to a receiver from a vendor. To guarantee that for each shipping transaction you finish this document, use a load template letter.
Billing Statement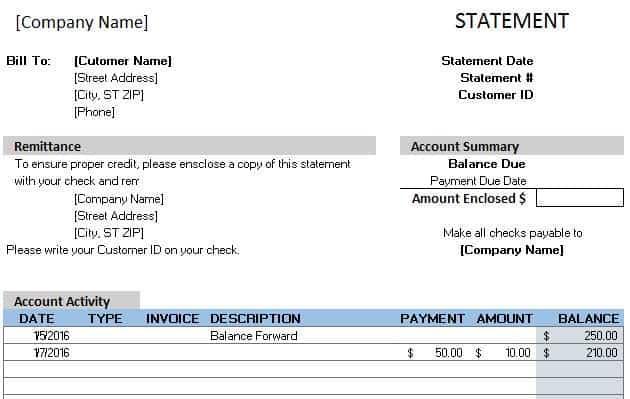 If you get regular twice a month or month payments from your clients, a billing statement is beneficial. However, to monitor custodian bills, account data, and account status in one spot, use this Billing Statement template.
Cashflow Statement for Free Accounting Software in Excel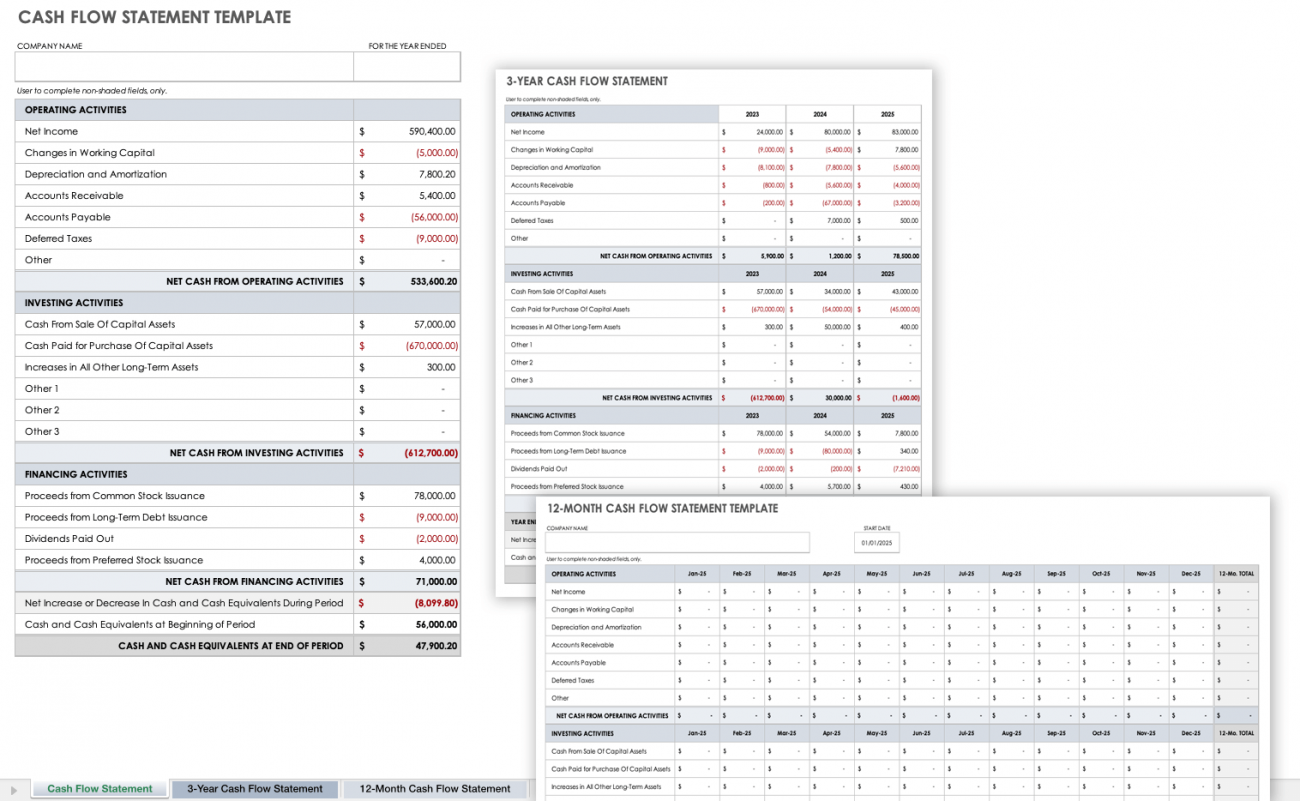 It is vital to have a cash flow statement to show your company's input and cash outflow. It displays where the money came from and where the money went (cash paid). Use a template to offer a thorough overview of the financial position of your firm, together with your balance sheet and income statement.
Cashflow Forecast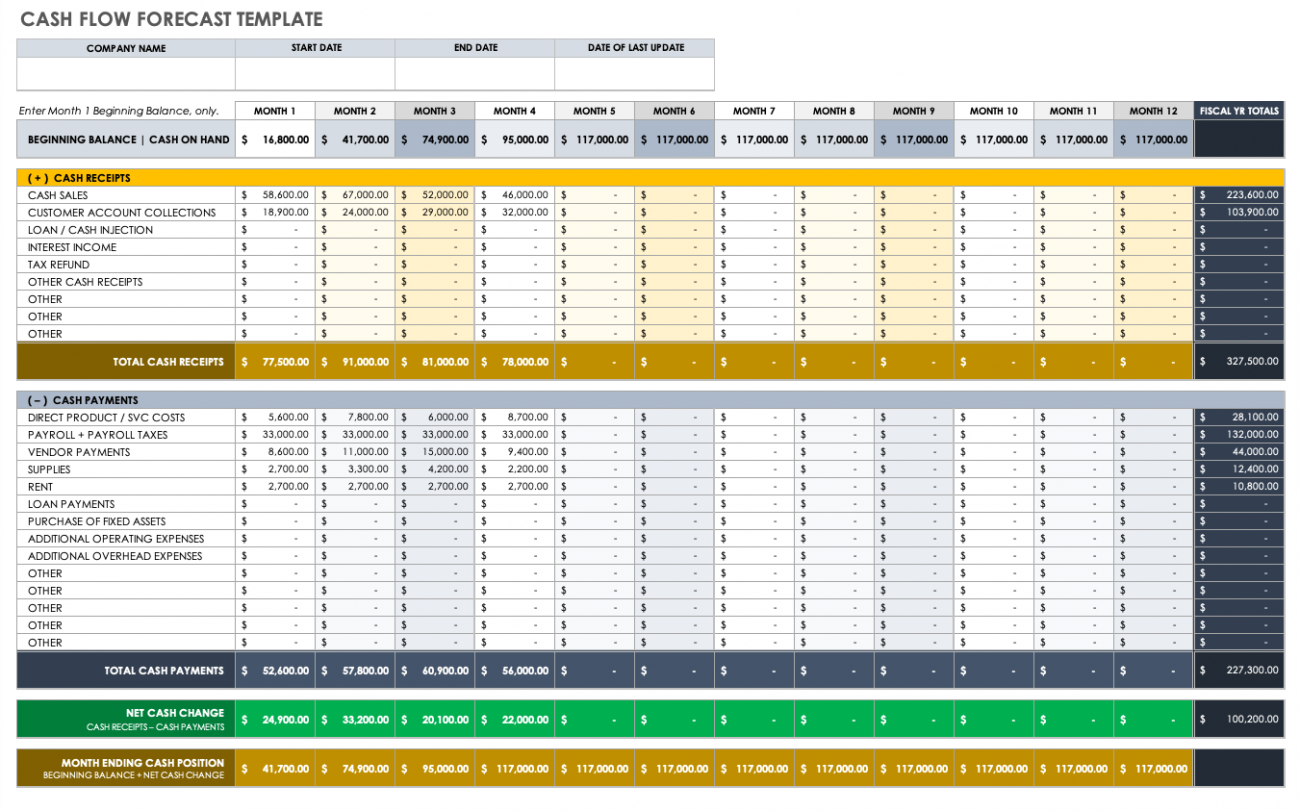 Creating a cash flow forecast can assist manage the finances of your company. This helps you to estimate how much money your company will spend, making sure that your cash outflow does not amount to your inflow, and allows you to take the required measures.
Also find, List of Top Free Accounting Software in 2021
Report of Expense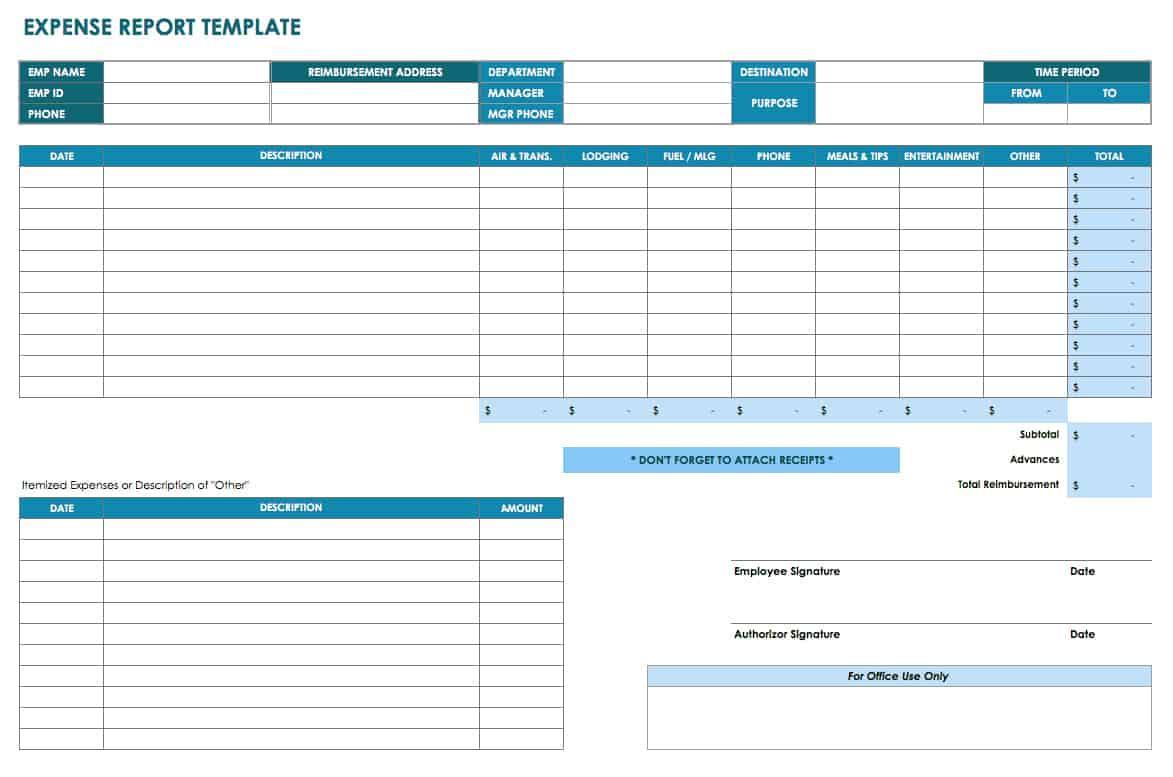 A basic expenditure report is beneficial for tracking a person, department, project, or enterprise's business spending and offers rapid documentation and tracking. You might ask your team to disclose monthly costs or to add up expenses. However, to rapidly enter precise spending information and receive approvals, use this expense report template.
Income Statement for Free Accounting Software in Excel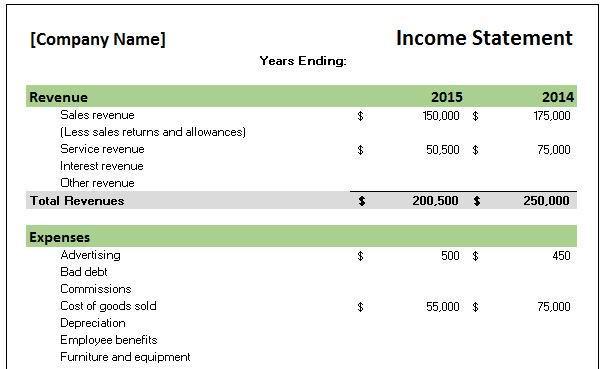 A profit and loss report or income statement gives a review over a period of time of a company's financial performance. However, to produce a one-step declaration grouping all revenue and costs, use this income tax template and aid enterprises of various dimensions.
Payment Schedule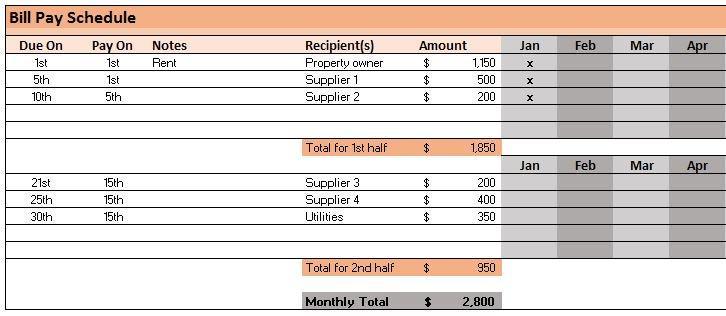 In a month, you probably have to pay several invoices to various firms on various days. It is vital to track the amount owing and the person to whom certain bills are due. To follow up on this information, use a basic payment plan template. However, this schedule of payments will help you keep in mind when each bill is due and budgetary.
Basic Balance Sheet for Free Accounting Software in Excel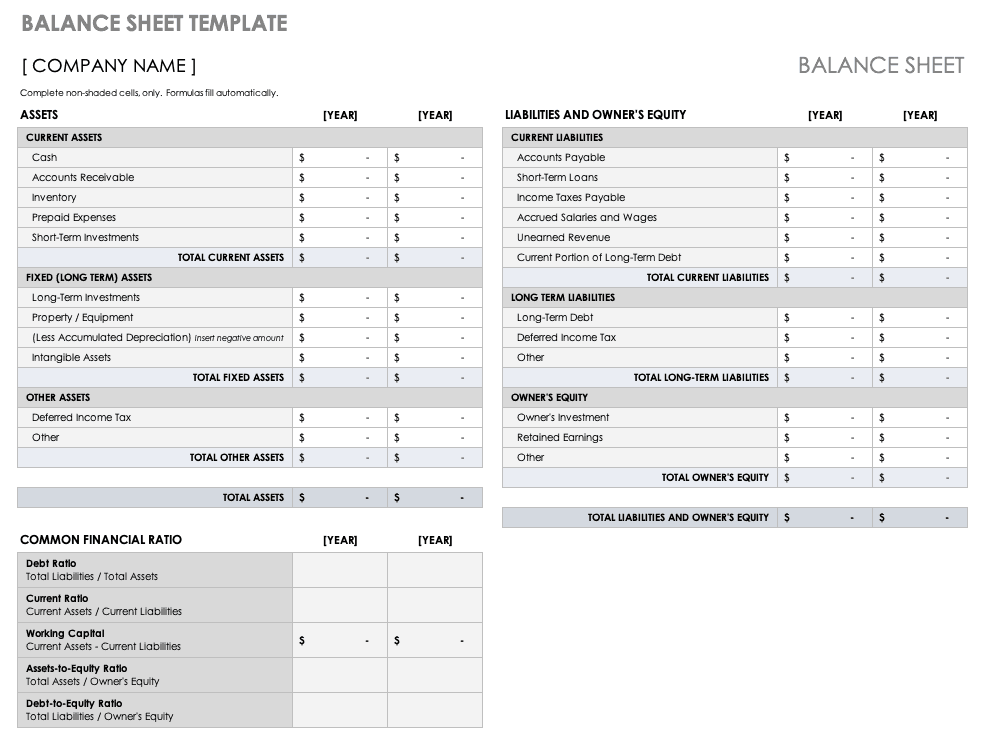 A basic budget sheet offers a fast picture at a particular time of an enterprise's financial condition. However, to sum up the assets, liabilities, and equities of the firm, and provide investors with an impression of corporate health, use this budget template.
Travel Itinerary for Free Accounting Software in Excel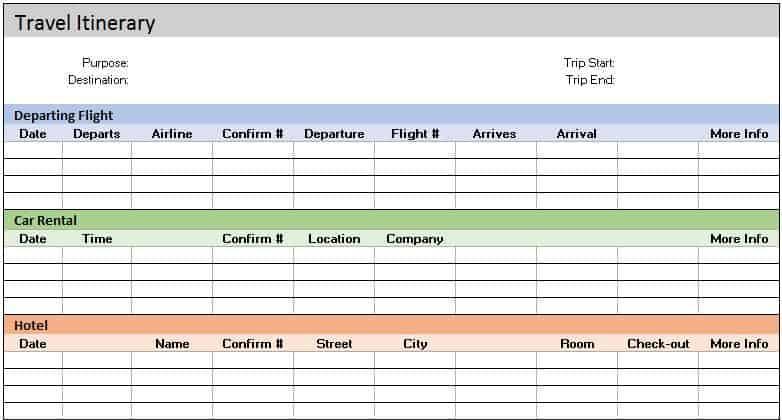 Whenever you or your team go on business travels, a journey that covers transit, hotel, vehicle rental, conferences, and more is helpful. However, use a basic business trip schedule to keep all this information in one spot and communicate them with key stakeholders.
Bottom Line!!
While Excel and Google Sheets are excellent starting points for accounting software free, they lack sophisticated functionality. Inputting financial data can sometimes be a time-consuming, manual task. Some small business owners outsource or hire virtual assistants to assist with small business accounting software free, but there are alternative solutions that allow you to keep everything in-house.
Empower your team to go above and beyond with a flexible platform that is tailored to your team's needs. This way you can adapt as those needs change.
The Smartsheet platform makes it simple to plan, collect, manage, and report on work from any location. Allowing your team to be more efficient and productive. With roll-up reports, dashboards, and automated processes designed to keep your team connected and informed, you can report on important metrics and gain real-time visibility into work as it happens.
Anyway, if you liked this post, don't forget to drop down a comment. This really helps us in bringing more enlightening blogs like this.