Accounting software is a must-have thing for your company's growth. When it comes to the best cloud-based software, you will come across just two names: QuickBooks and Xero. While talking about Quickbooks vs Xero, they both are similar in various ways such as both software are web-based known for their unbeatable tools, sets, features, ease of use, flexibility, and many more. But they have different approaches with different merits and demerits. 
The major question is how to feel confident while choosing one of them for your business. Both the software are powerful accounting solutions that help business owners handle their companies efficiently. If both the programs are best then how to choose between the two. 
This Xero vs. QuickBooks comparison will help you choose the best accounting software. We will provide a complete overview of each software, explaining their features, pricing, differences, and highlights.
Quickbooks vs Xero: An Overview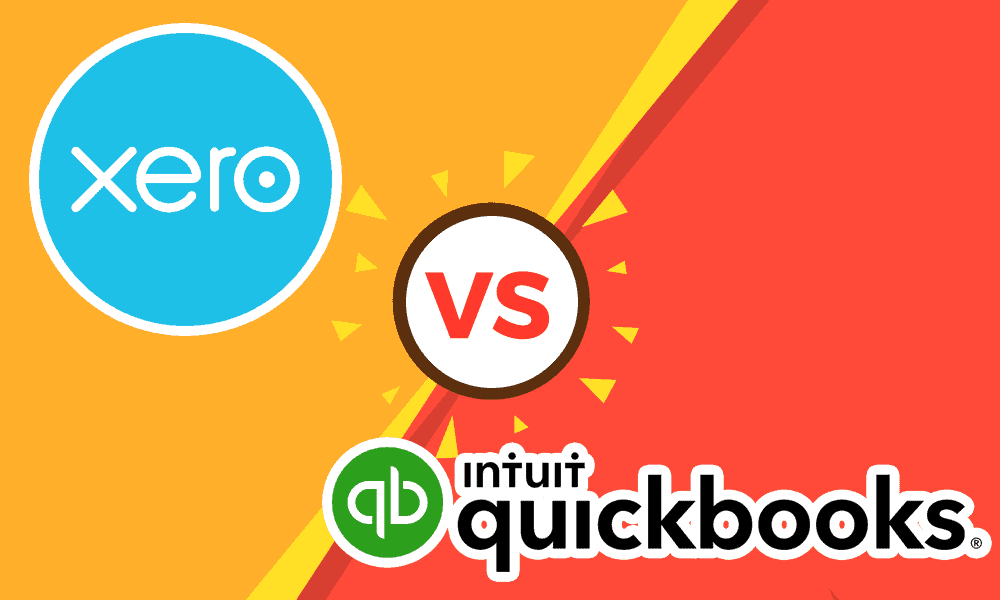 You might assume both software are the same, as they are web-based platforms with numerous similar features. You can access them via the internet anytime. Additionally, QuickBooks Online and Xero offer various subscription plans to choose from priced monthly. You get more features and tools as well with higher subscription plans.
Also, Xero and QuickBooks offer mobile apps for free to handle the accounting tasks on the go. Moreover, both give additional integration options for third-party apps and tools.
However, to decide the best for your company, you have to understand what each software offers specifically. So, let's start our QuickBooks vs Xero comparison by exploring each one individually.
Xero Accounting Software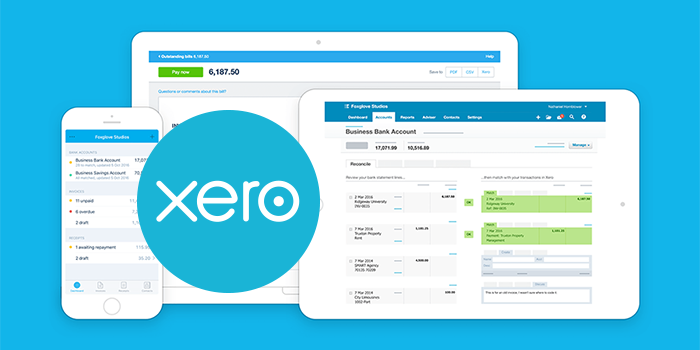 Initiating with the Xero software, you can choose the three plans named- Early, Growing, Established. All in all, Xero offers you loads of features and accounting tools including:
Invoicing, bills, and quotes

Bank connections

Bank reconciliation

Inventory management and tracking

Unlimited users

Sales tax management

Purchase orders

Contacts, file storage, and smart lists

Dashboard and reporting

Accept online payments 

Also offers payment processor integration

Fixed asset management

Ability to integrate with more than 700 third parties

With Gusto, Xero has a payroll partnership 

Free mobile app

Online customer support 24/7
Xero Early
The first plan includes all the features we mentioned above. Additionally, it offers:
Enter five bills

Send 20 quotes and invoices

Reconcile bank transactions
Pricing: The Early plan costs you $9 for a month.
Xero Growing
The second plan enables you to send unlimited invoices, bills, and quotes.
Pricing: The Growing plan costs you $30 for a month.
Xero Established
The third and last plan involves all the features of early as well as growing plan, with additional benefits:
Handling multiple currencies.

Moreover, it offers you two feature sets, are- Projects and Expenses.
Using Xero Projects, you can track, manage and bill your projects in the Xero web-based platform and the mobile app. Also, tasks, like tracking time, entering expenses, and recording deposits, and monitoring the performance of the project, can be managed easily.
Using Xero Expenses, you can assign and handle the business expenses as well. Additionally, you can provide expenses via mobile app, label your expenses, capture paper receipts, and manage the company and user permissions to allow who can see, submit over, and sanction expense claims.
Pricing: The Established plan costs you $60 for a month.
Quickbooks Accounting Software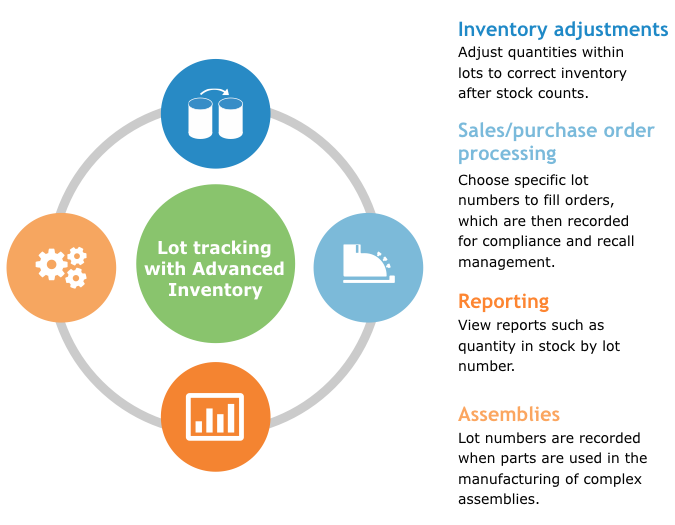 Now, you understand what Xero software can offer your company in terms of features, pricing, and plans. Let's continue the QuickBooks vs Xero comparison by exploring QuickBooks.
One major difference between Quickbooks and Xero is that Xero offers you three subscription plans, whereas, Quickbooks offers you four: 
Simple Start

Essentials

Plus

Advanced
Also, the more price you pay the more capabilities and features you get. The basic features regardless of the plan you choose include:
Invoicing as well as estimates

Tracking of income and expense as well

Basic reporting

Accept payments

Tax organization tools

Also, bank account connection

Bank reconciliation

Accountant access

Receipt organization and capture

Well integration with other third-party platforms as well as other QuickBooks apps

Free mobile app

Mobile-based customer support
QuickBooks Simple Start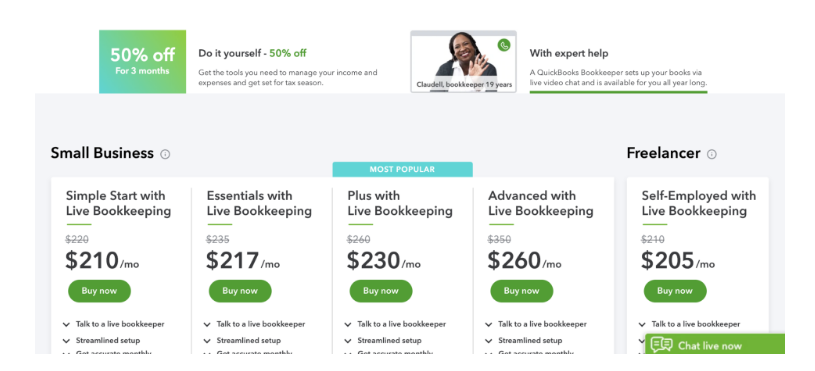 For the QuickBooks Simple Start plan, you will have to spend $25 per month. Fortunately, presently QuickBooks offers a 50% off promotion for starting three months. Since the simple start is just like the most basic Quickbooks version, it has capabilities including:
Firstly, it sorts transactions automatically into tax categories

Import transactions from credit cards, bank, Square accounts, PayPal, and more

Accept credit cards 

Approves bank transfers in the invoices

Arrange expenses and income into tax categories

Track sales

Monitor sales tax

Send payment reminders

Calculate taxes automatically on your invoices

Track invoice statuses

Automatically match payments to invoices 

Manage 1099 contractors, track 1099 payments, assign vendor payments
QuickBooks Online Essentials
The second plan is QuickBooks Online Essentials for which you will be spending $40 per month. But for the initial three months, you have to pay $20 per month only. Moreover, it includes all the features that are available in the simple plan, the additional capabilities include:
Firstly, it supports three users

Create recurring payments

Manage bills and their status 

Record payments

Create checks and print anytime

Pay multiple bills and vendors simultaneously

Track employee billable hours and add time automatically to invoices

Lastly, it integrates well with QuickBooks TSheets 
QuickBooks Online Plus
The third plan is QuickBooks Online Plus for which you will be spending $70 per month. But for the initial three months, you can apply for a discount. QuickBooks Online Plus incorporates every feature available in a simple and essential plan, the additional capabilities include:
Firstly, it supports five users

Project profitability tracking

Advanced reporting

Track labor costs and payroll

Monitor expenses as well as job costing

Track inventory

Track cost of goods, also get low-stock notifications

Create purchase orders

Handle vendors

Easy inventory Import from Excel

Syncing with various eCommerce tools

Create user permissions

Easy assigning work to specific users
QuickBooks Online Advanced
The fourth and final plan is QuickBooks Online Advanced. It is expensive but then it is worthy of the features, functionalities, and tools it offers. You need to pay $150 monthly to avail of the services of this plan. But for the initial three months, you can apply for a discount. All in all, it incorporates all the features that are available in the simple, essential, and plan, the additional capabilities include:
Supports 25 users

Smart reporting that too Fathom powered

Accelerated invoicing

Premium customer support

For reports, you get enhanced custom fields
Quickbooks Online vs. Xero: Costs
| | | |
| --- | --- | --- |
| | QUICKBOOKS ONLINE | XERO |
| Plan 1 | Simple Start: $25 for a month | Early: $9 for a month |
| Plan 2 | Essentials: $40 for a month | Growing: $30 for a month |
| Plan 3 | Plus: $70 for a month | Established: $60 monthly |
| Plan 4 | Advanced: $150 for a month | N/A |
Quickbooks vs Xero: The Bottom Line
| | | |
| --- | --- | --- |
| | Xero | Quickbooks Online (QBO) |
| Ease of Use | ✓ –Well intuitive design | ✗ – Easy learning for beginners |
| User Limits | ✓ – You can add unlimited users to your account | ✗ – You get limited plans you select |
| Mobile App | ✓ – On-the-go use | ✗ – Similar features as QB site |
| Security | ✓ – Secure | ✓ – Secure |
| Updates | ✓ – Latest features as well as updates once 3-6 weeks | ✗ – Infrequent updates |
| Features | ✓ – No need to pay extra for more features | ✗ – pay more for additional features |
| Pricing | ✓ – Various plans for each business | ✓ – Numerous plans for various businesses |
You can read more here: Quickbooks vs Freshbooks Overview
Freshbooks vs Quickbooks vs Xero
We have discussed the features, tools, and pricing of Quickbooks as well as Xero. Let's compare both to other famous software Freshbooks. Just like Xero and Quickbooks, Freshbooks is also web-based and you can use it anytime via the Internet. Additionally, FreshBooks offers three plans, and the more you pay the extra features you get.
With FreshBooks, you can handle major accounting tasks such as expenses, invoices, and reports. So, let's check out the features, tools, pricing of FreshBooks to help you decide the best for you.
Freshbooks Accounting Software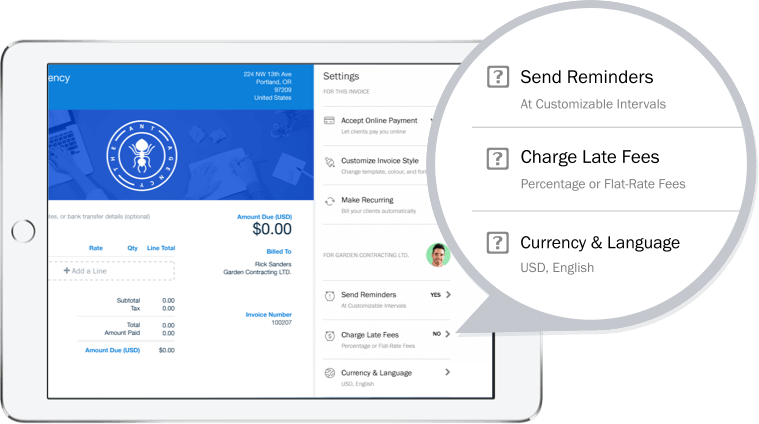 With FreshBooks, you can choose the three available plans:
Lite

Plus

Premium
Moreover, FreshBooks is also giving a 60% discount for straight six months on its all plans. But this deal is for a limited time and you get it when you skip the free 30-day trial period and choose to buy now. Let's check out the basic features all these plans include:
First, it approves ACH bank online transfers

Accept credit cards 

Professional and customizable invoices

Offers accounting functions such as balance sheets, chart of accounts, cost of goods sold, etc.

Storage for relationship feed and client information

You can track time as well as expenses

Dashboard for checking the accounting functions

Collaboration tools for management of team and clients.

Phone and email support i.e Toronto-based.

At last, you get FreshBooks mobile app 
FreshBooks Lite
The first plan is Freshbooks lite which is the least expensive as well as great for small businesses. You can avail of its services at $15 monthly or $13.50 monthly in case you choose a yearly plan. This plan is suitable for mobile business owners, enabling you to add at least 5 billable clients to your respective account.
FreshBooks Lite includes:
The first feature is automated bank import

Unlimited as well as customized invoices

Online ACH bank transfer and credit card acceptance

Unlimited expense entries

Custom workflow and functionality 

Unlimited estimates

Tax time reports

Unlimited time tracking

Options of around 200 integration including customer relationship management, payroll, payment processors, etc.
FreshBooks Plus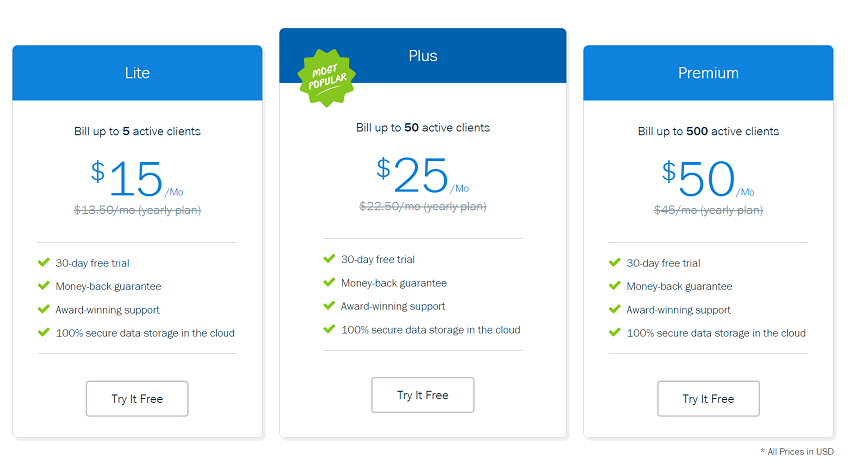 The Plus plan is suitable for small businesses costing $25 monthly and $22.50 monthly in case you choose a yearly plan. Additionally, this plan incorporates 50 billable clients and includes all features of the Lite plan. The additional capabilities are:
First of all, you get automated recurring invoices

Unlimited proposals

Scheduled late fees

Reports of double-entry accounting 

Client retainers 

Late payment reminders automated
Here, you can add the advanced payments by paying an additional $20 monthly.
FreshBooks Premium
The third and last plan is for growing businesses costing $50 monthly and $45 monthly if you choose an annual plan. You can access all features of the Lite and Plus plan and include 500 billable clients.
Note: All three plans of Freshbooks give access to a single user. To add extra members to the account, you have to pay an additional $10 monthly per user.
Final Take
Freshbooks is suitable for creative as well as small service-based businesses. But for a complete accounting solution, you either have to choose Quickbooks or Xero. If you are still puzzled and can't choose between Quickbooks vs Xero vs Freshbooks, then try out the free trials of each software to find which one serves your company's interest. 
At last, we hope that this comparison helped you choose the best accounting software. We offered a complete overview of each software, explaining their features, pricing, differences, and highlights. This will help you choose wisely. Also, feel free to give reviews on your preferred choices below. Good Luck!