Managing a business isn't that easy. There are tons of things to manage such as invoices, taxes, payments, accounting, bookkeeping, and many more. This is when accounting software can help you the most. With the many invoicing and accounting tools on the market, it is easy to automate, streamline and simplify your financial tasks. The best two names you will hear in the world of accounting software are Quickbooks and Wave. But how to select between Quickbooks vs Wave?
We get it that selecting an accounting solution for your business is not easy at all. This is because both software is popular, feature-rich, and helps businesses run efficiently. Both offer great tools and features along with different approaches. Let's analyze Wave Accounting vs Quickbooks by considering features, add-ons, plans, and price. Find out which accounting solution is ideal for your company. 
Wave vs Quickbooks Online: Overview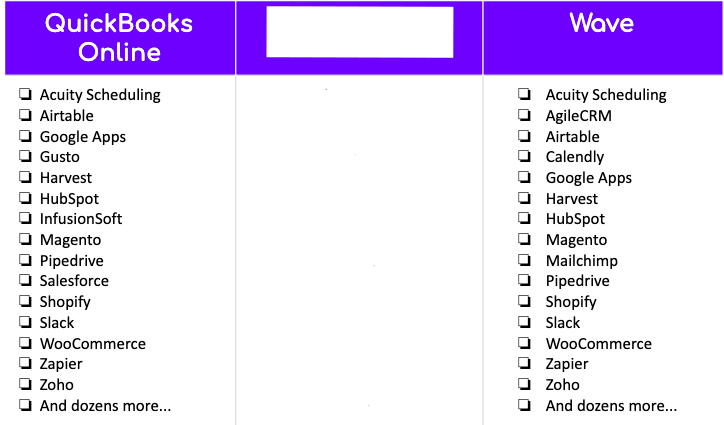 If we talk about Wave vs. Quickbooks, both accounting solutions have unique tools and features to offer. The Wave accounting software is free and helps solopreneurs and freelancers money. You just need to fill in your email address, create your username and start working.
On the other hand, QuickBooks Online offers comprehensive plans and also includes mobile apps making it accessible on the go. To explore both solutions, let's understand each in terms of features, compatibility, scalability, ease of use, and price.
Waves Features (Plans- Free)
Unlimited bank and credit card connections.

Online payments.

Unlimited guest collaborators.

Run multiple businesses in one account.

Unlimited income and expense tracking.

Receipt scanning.

Unlimited customizable invoices.
QuickBooks Online Features
The name of Quickbooks will come into the discussion whenever the talk about incredible accounting software comes up. It is feature-rich, user-friendly, loaded with amazing tools that help small and medium businesses. Also, QBO is easily accessible anytime and any place via the internet. This software can make you finish your complex tasks within moments. You get four subscription plans and each plan involves various features. The plans are:
Simple Start

Essentials

Plus

Lastly, Advanced
Additionally, the more you pay, the more tools you can use.
Simple Start
The first plan incorporates the common accounting and bookkeeping features such as:
Receipt organization.

Invoicing and payment processing.

Income tracking and expenses.

Tax planning tools.

General reporting.

Mileage tracking.

Mobile app access.

Estimates.

Sales tax tracking.

1099 contractor management.

Third-party integration

Lastly, customer support.
Essentials
The second plan is the QuickBooks Online Essentials plan which incorporates all tools of the first plan along with:
Bill management.

Time tracking.

Enhanced reporting.

Up to three users.
Plus
The third plan is the Plus plan which incorporates all features of the first two plans along with:
Inventory tracking.

Project profitability tracking.

Supports five users.

Comprehensive reporting.
Advanced
The last plan is a feature-rich plan which includes every tool of the first three plans. The additional features are:
Three accounts for all accountants.

Unlimited tracked locations 

Most powerful reporting.

Unlimited entries of chart of accounts.

Business insights along with analytics.

QuickBooks account manager.

Import and transfer invoices in small/big batches.

Enhanced custom fields.

Customizable access by role.

Workflow management.

Online training on demand.

Google Sheets.

Simplified bill payments.

Batch transactions.

Lastly, revenue stream.
QuickBooks Online is great for everyday business owners who need a day to day accounting and bookkeeping.
Wave vs Quickbooks: Integrations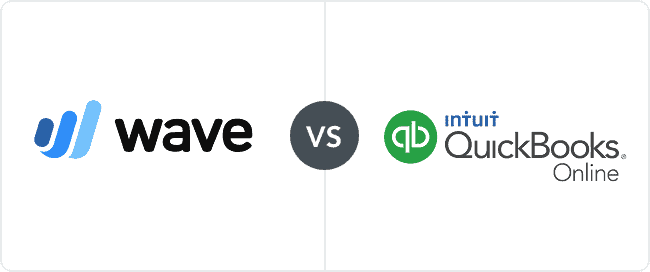 Well, here, Wave is not winning because it only has supported and built-in integrations with PayPal and Google Sheets. However, you can sync it with other apps via Zapier.
On the other hand, QuickBooks can integrate with over 650 business apps. The functions of timesheet and payroll are easily accessible inside the app directly.
QuickBooks Payroll: This allows you to manage the employees in one place. Additionally, you also get complete access to payroll, tax filing, health benefits, workers', compensation, and other HR functions.

QuickBooks Time: This allows you to automate time tracking. Employees can check their time on any device and anywhere.
Quickbooks vs Wave: Cost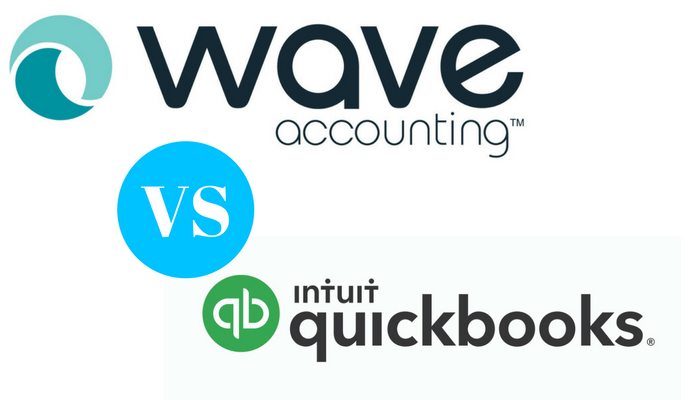 QuickBooks Pricing
Simple Start: Plan $25 monthly (For One user)

Essentials: Plan $40 monthly (For Three users)

Plus: Cost- $70 monthly (For Five users)

Advanced: Cost- $150 monthly ( For 25 users)
Wave Pricing
The Wave accounting software is free and helps solopreneurs and freelancers money. You just need to fill in your email address, create your username and start working.  Receipt-scanning and invoicing features are free.
You can get some services by paying additionally. You will have to pay a  fee for credit card processing for making online payments by Wave. But that is affordable as it is a standard requirement. Depending on your location, you can get the full payroll service of Wave. Wave's full-service payroll begins at $35 monthly and a 100% guarantee of the tax penalty for automatic tax filing. 
Accounting: $0

Payments: $ 2.9% + $0.30/transaction

ACH payments: 1%/transaction

Payroll: $35

Payroll self-service: $20

 
Quickbooks vs Wave: Ease of Use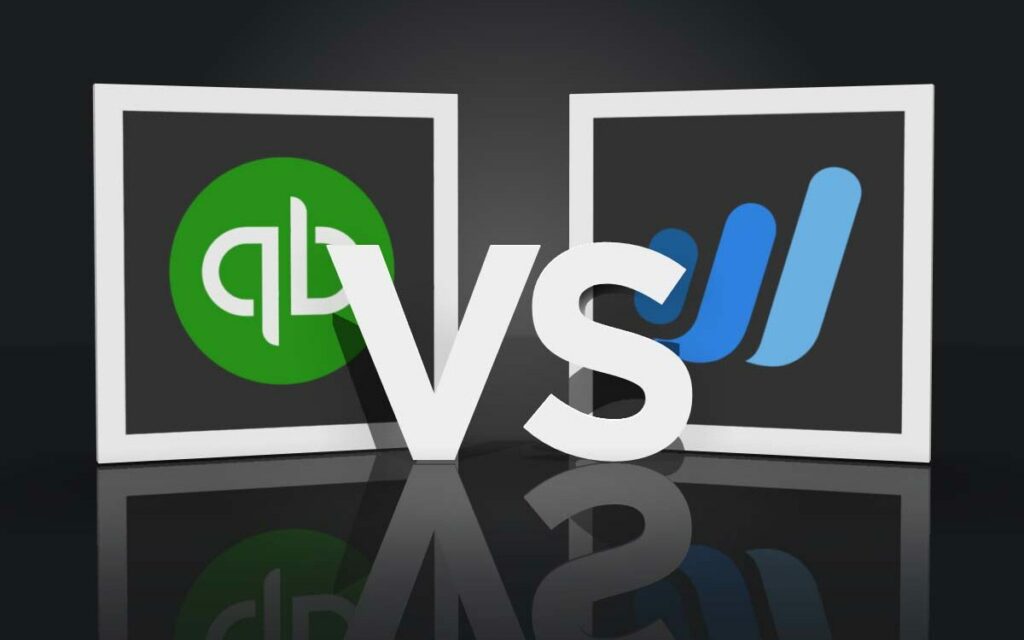 Well, no user wants software that's tough to navigate. Surprisingly, both QuickBooks Online and Wave offer easy system navigation and setup. Also, both provide a mobile app for Android and iOS smartphones.
What Wave has to Offer
New users can start with a Wave Launchpad. Just select one of the options appearing on the display screen. After that, you will be guided through the complete setup procedure.
To get started, just enter the details necessary, and add the rest of the information whenever prompted. Wave also enables you to import customers and other details into the software from other applications via CSV files. You can access all product features from the menu bar. Also, if you need help then you can use the help feature from the screen.
What QuickBooks Online has to Offer
Like Wave, QuickBooks also needs minimum details during the process of setup. You can add other details later on. And like Wave software, QuickBooks also gives you access to all features on a single screen.
The major difference between Quickbooks vs Wave is that when you tap on a category in QBO you are taken to the main page instead of the feature itself.
Additionally, you can import data in QBO from other applications via the option of "Import Data". If you are stuck amid anything then you can click on the "help" option from the QBO screen.
Quickbooks vs Wave: Customer Support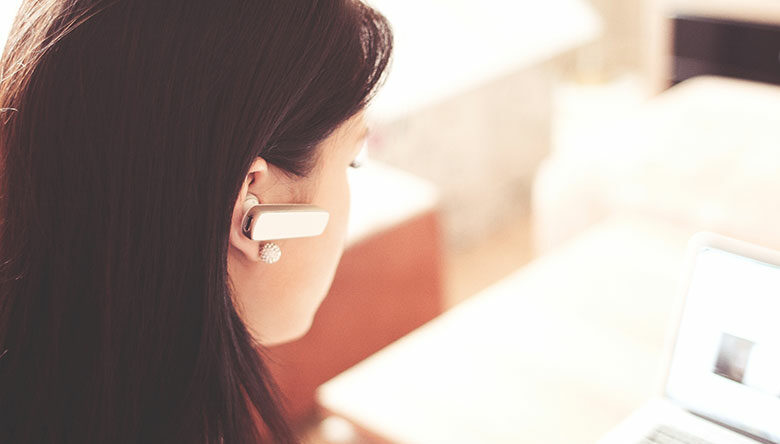 Quickbooks Customer Support
The QB support is available within the program itself and on its website as well. Its base of searchable knowledge has help pages, video tutorials, webinars, and paid courses. Just tap on "Contact Us" to coordinate with the support team.
Moreover, you can message an agent directly or also write down your query/question at a community seminar. However, the support facility of 24×7 is available in the Advanced plan of Quickbooks. Also, you need to give in a request to get a call from the team. You can enable Quickbooks assistant that is Artificial Intelligence live chat.
Quickbooks Offers:
In-product help

User community

Connect with an agent via telephone

Featured articles

Searchable knowledge base

Connect with an agent via email

Product training options

Connect with an agent via messaging
Wave Customer Service
There are various customer service as well as support resources at Wave. You can find answers to hundreds of questions in the Wave community or Wave's Help Center. Also, if you need more support then use the email support feature of Wave.
The only drawback in terms of support and customer service is that phone and chat support is exclusively reserved for those users who pay for payroll services and credit card processing.
Wave Offers:
In-product help

Featured articles

User community

Waveguides

Searchable knowledge base
Also Read: 7 Best Accounting Software 2021 (Choose The Best)
Quickbooks vs Wave: When to Choose Each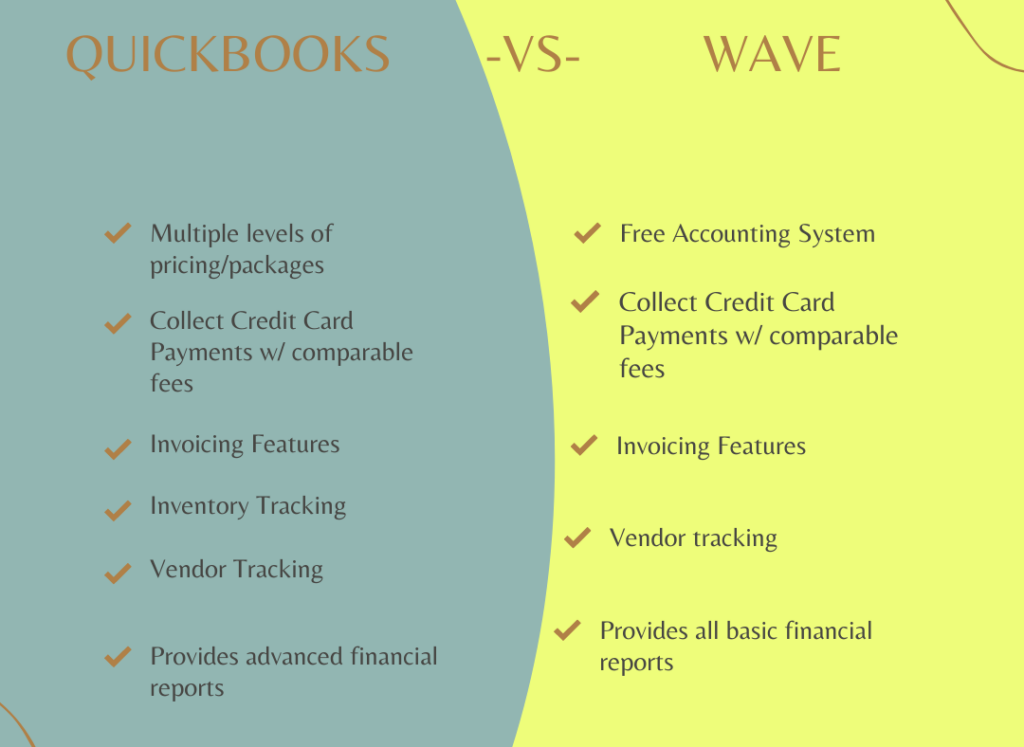 Choose Wave When
You have to save costs.

If you are a freelancer or a small business owner.

You need an easy and quick setup.

You want simplicity.

Small businesses/companies that don't require advanced accounting tools but need solid accounting solutions.

Companies that need free software without pop-up ads, outdated UIs, or strict features limitations.

Etsy shops. 

Other eCommerce businesses.

Businesses that require easy-to-use software even for beginners.
Choose Quickbooks When
If you need a comprehensive accounting solution.

When you have a big company or work in the retail sector.

You are planning on scaling your business.

If you need more features than Wave.

If you have a good budget.

Small- to medium-sized businesses.

Businesses that require accounting software that well integrates with other apps and software. 

Companies that need many features and tools.

Businesses that are ready to spend money for extra advanced features.

If you need an accounting solution that can support multiple users.
The Bottom Line
WAVE ACCOUNTING
QUICKBOOKS ONLINE
What Is Best
Free accounting plan.
Involves double-entry accounting.
Chat support is free for the first 2 months.
Supports plan for at least 25 users.
Incredible reporting capability.
Built-in design.
Could Be Better
Limited reports.
Only suitable for very small businesses.
No budgeting tools.
The main navigation screen hides additional features.
Slow program response during peak times.
Support needs within the application.
Main Features
Reports.
Income and expense tracking.
Invoicing.
Accounting.
Banking.
Expenses.
Pricing
Payments: $ 2.9% + $0.30/transaction.
Accounting: $0.
Payroll: $35.
ACH payments: 1%/transaction.
Payroll self-service: $20.
Simple Start: $25 monthly.
Essentials: $40 monthly.
Plus: $70 monthly.
Advanced: $150 monthly.
Support
User forums.
Ticket system.
Knowledge base.
Phone.
In-product help.
Product training.
Ease of Use
Guidance to set up.
Help function.
Integrations.
Creative user interface.
Mobile application.
Also imports files tool.
Final Take
Always remember, you must choose wisely when it comes to your business. Wave is best for freelancers and solopreneurs. It offers you unlimited invoices, affordability, receipt scanning, and supporting multiple businesses. The software is suitable for service-based small-sized businesses also. You can easily share your Wave account with an accountant or bookkeeper or business partner. 
Coming to QuickBooks Online, it has more features, impressive scalable plans, awesome mobile apps, etc. All these things make it the best accounting solution for both small and medium-sized company owners. 
You can go through this detailed comparison between Quickbooks vs Wave and decide which is appropriate. If you are still puzzled, then the good news is that both softwares offer free trials for 30 days. By this, you can use and analyze which one fits your business perfectly. Reading our comparison will help you in picking the best software to put your businesses in the right direction. Good Luck!