Churches need some specific accounting software that can easily track income and expenses. They seek software that can manage several activities. Unfortunately, most software does not fulfill their needs. Therefore, they become unable to track reports of several events. Keeping these records is essential for the success and transparency of the church. Because not finding the best one can lead to so many issues. But, don't worry as we will help you to find the best church accounting software.
We only want you to remain with us till the end. Also, read each section carefully to make the best decision. Now, let's know why you need church accounting software.
 Why you Need Church Accounting Software
Well, we have discussed above some activities that cannot be executed by every accounting software. In this section, we will learn what are those activities. Moreover, it's always best to know the latest best free accounting software in the market.  So, read every pointer below to know the reason behind using the church accounting software.
Managing donations, reports, and tithes is quite impossible in other applications.
The church becomes unable to track the funds for any kinds of projects and ministries.
Write down the employment status of the staff is a must for them. Skipping it can cause a penalty.
The organizations do not include accountants in their staff so they prefer software that can be understood.
Churches can face penalties since they are not always obvious on the employment status of their staff. For instance, if a church fails to provide taxes related to Payroll then penalties such as 3% and 40% of the worker's wages and of the employee's share FICA taxes given to them.
We can feel that searching for the essential tool proves to be a bit tough. That's why we have compiled a list of the 6 best Church Accounting software. We have covered almost a dozen church accounting software platforms based on prices, reputation, features, ease of use, and more. So, without any further delay, let's check out the software.
 The 6 Best Church Accounting Software
Aplos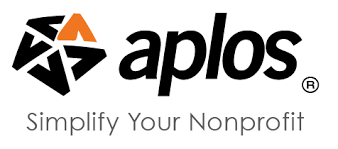 Aplos comes into the picture when former CPA and executive pastor Tim Goetz became unable to find the right accounting software for churches and non-profits. The software arrives as a savior for 40,000 organizations in almost 50 cities. We recommend it as better among others due to its specifications like excellent customer service, and lots of other features.
It is a cloud-based platform. That means you can use it on any device having an Internet connection. Being cloud-based, the software prevents you to indulge in downloading process. The platform is a one-stop solution for paying bills and tracking, church bookkeeping, creating invoices, importing bank transactions, printing checks, receiving payments.
The software also consisted of other financial reporting features that include church financials, budgeting reports, donation tracking, the capability to make a record of funds by projects, department, and campaign. With this tool, you can easily make forms generated on mobile for special events, capital campaigns, and mission trips.
Aplos can be easily combined with Gusto. It appears on the top list of HR platforms and payroll processing. The integration enables us to record and process pastoral payroll. As well as, housing allowance and tax payments can be easily conducted.
You can get the software for $59 subscription per month. If you want to have some dynamic features of accounting then consider a subscription for $159. The latter consisted of various features like tracking fixed-asset, managing variants of entities, and budget by the fund. The deal would be profitable for a new user. As the company offers some relevant discounts.
Some additional discounts are also brought to organizations established in the past year or the ones producing less than $50,000 revenue. You can use it for free for 15 days before purchasing it.
 PowerChurch 
The software has come into existence in 1984 when the company tried to provide some aids to ministries and churches. Till now, it is working on its aim and helping so many organizations. PowerChurch has aided around 38,000 institutions through its customizable ministry management solutions. It is bigger in its features list as compared to Aplos. The user can get it at a higher rate.
You can consider it as absolute accounting software. The software is best for the growing churches as it provides management, a recordkeeping system, and membership. Also, it provides a setup assistant for accurate and fast setup. Not only this but it enables users to track budgets, accept payments and create invoices, print account payables, generate graphs and reports, and many more.
Inbuilt payroll software as a standard package makes it somewhat better than Aplos. The specialization of the software includes pre-tax deduction, Social Security, the printing of quarterly payroll returns, automatic calculation of amongst, and so on.
You need to download the software for $395 and the physical disk for $415. Although there is no limit to users and installation, it supports only Windows operating system. Alternatively, you can get an online version at the rate of $39.95 per month. It is generally more compatible with devices like Mac, Linux, and Windows. You can easily work on any device by just conforming to the Internet connection. Moreover, you can give $25 per month extra for additional two users.
 Shelby Systems

It is founded in 1976 when Ernie Hamilton searching for better software to aid churches. The software manages the membership and finances in a like manner. It serves over 9000 customers in more than 45 countries in its modern form. Shelby System aids in fulfilling the financial needs of government boards, outside agencies as well as financial committees. For that reason, we include it in our list of church accounting software.
ShelbyNext offers services like supporting the format of popular files downloads. That is mostly available from banks. Thus, make the process easy and quick. Also, it enables users to pay bills, attach invoices, payments to vendors, and manage credits. You can get a full set of customs and standard reports from a general ledger too.
The applications have some more advanced features like tax calculation, computation of gross wage, printing payroll checks, withhold deduction, management reporting, as well as it gives totals for the government. ShelbyNext prints W-2 and 941 forms and stays current with state, local, and federal taxes.
In the last, ShellbyNext financials offers a monthly standard report and customization of the report builder. That allows the auditor to reconcile the general ledger with the sub-ledger. All of these customizable reports cover the financial needs of internal staff, governing boards, outside agencies, and financial committees.
It should be noted that Shelby Systems doesn't bring the list of pricing on their site. You need to dial a contact to their sales staff to tell them your needs. Thereupon,  you will provide a price according to your requirements. Well, you can have a trial of around 60 days.
 Flockbase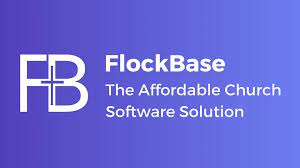 The integration is such that it contributes best to the seamless performance of the software. Not only this, but you can also enjoy the online giving and text to give via credit and debit cards, recurring payments, and eChecks. It is a fully developed church management software for mid to small-sized churches. Flockbase offers you an affordable price with a trial of around 2-week. It has been helping churches of Texas since 2006. There are three essential offerings used for structuring the software. Like, church accounting, church membership, and church management. But, it also contains features for online giving and check-in. The inbuilt accounting features let you budget spending, track fund balances, income, and expenses, process payroll with direct deposit, prepares and print checks for staff and vendors
The software lacks all the features that we have just discussed in other software. However, if you don't need those advanced features then this software will be best for you. There is no yearly subscription. You have to pay on monthly basis for its services. It should be noted that you can have these plans freely for around a 14-days free trial. So, you must try free church accounting software.
 Accounting (Desktop)
Verify Printing
Register reconciliation
Budgeting
Powerful Reporting
12-month support
True Fund Accounting
$149 one-time price
W2 and 1099 payroll
User roles and permissions
 Membership (Desktop)
Contribution and statements
Households and Membership
Take Attendance
Data Sheets
User Permissions and roles
12-month support
$119 one-time price
Directories
 Combined (Desktop)
All Accounting features and Membership
Integration is seemless
$229 fixed price
Support of 12 months
 Cloud Pro Plan
Text to give and Group texts
Scheduling and Event Management
Vendor bills PDF storage
All Cloud Plus Plan features
Ten users simultaneously
$59 per month
Child check-in
 Cloud Plus Plan
Five simultaneous users
Payroll 7 federal withholding
Online giving
Group emails
All Cloud Basic Plan features
Payroll
$29 per month
 Cloud Basic Plan
Two simultaneous users
Access from anywhere
Unlimited number of names
Financial reports
Attendance
Mailing lists & labels
Membership & Contribution
Check register & bank recs
$16 per month
Check Out: List of free accounting software in excel



 Breeze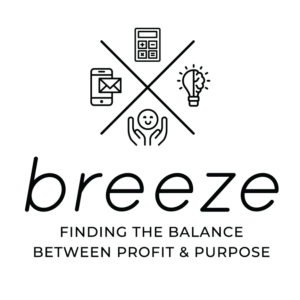 Breeze is developed in 2013. It is new software to the church accounting and management space. Within this short period, it grows around 49 employees working for 8,000 and above customers satisfaction. Moreover, Breeze is best in giving tracking as it eases activities like managing members, running reports, offering text giving in online, and managing volunteers and events.
Unlike, all other software, Breeze focuses on aiding churches. It manages several works membership and check-ins and communication. The software does not have sufficient features like full-fledged accounting or payroll. But, this lack does not prevent it to become robust software. In short, it emerges out to be the best choice for several small ministries.
The user only needs to do so taps and clicks to enjoy its features. Breeze makes sure that the users track giving, text giving, send out statements and generate reports. You can easily enter gifts with a sleek and smooth interface. The interface includes all the payments made to anyone at any price. The software also brings some dynamic reporting features that will provide churches insights into the generosity and the financial health of their pupils. Subsequently, the members can also get gifts for one time through a form that is totally mobile-friendly, text message, or mobile app.
Furthermore, it offers superb support to start the application quickly. In minutes, the company can carry the information from other previous ch. For more robust accounting and reporting, it can integrate with Quickbooks. You can avail of the software at the rate of $50 per month. Also, there is no limitation to users. You can enjoy the facilities like unlimited members, unlimited users, free data transfers, phone email support all at once.
ACS Church Accounting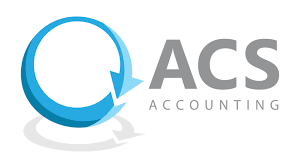 ACS is another accounting software for churches. The firm named ACS Technologies has designed the software. The company is famous for designing management software. It has covered over 50,000 users with its working policies. You can find the sales, development, training, and support offices in selected parts of U.S. cities. It is one of the best software for big ministries. Some specifications included: it offers a full suite of accounting, church management software, growth strategies, and management of multi-church sites.
ACS Church Accounting has the most crucial church financial tasks like Fund spending, department, project, committee, tracking budgets, etc.  Moreover, it provides a sleek way to print checks, keep track, and store information of the vendor. It also enables the user to schedule print checks automatically by the due date, recurring invoices, print 1099s, quickly file state and federal tax forms online.
Consequently, it brings an outstanding payroll system to fulfill all the requirements of churches. That includes insurance and housing allowance. You can also make additions and deductions bring up employee direct deposits, print W2, etc.
It also helps managing purchase orders, accounts receivable, assets, and inventory.  Most significantly, the company has more support representatives and programmers, unlike another church accounting software company. It serves around 700 clients a day. As the company does not bring any price, you can contact the customer care team to know the prices to download the church accounting software.
Also Read: Wave accounting software vs Xero accounting software
 Final Words!
With the guide above, we have tried to provide a detailed knowledge of the church accounting software. Hopefully, you like our attempt to help you out. We wish that you select a suitable software for you. It would be best to try each of these free software so that you can make a better decision.