If you need to decide among Quickbooks vs Netsuite accounting solutions, you first have to understand how need to understand how both meet your company requirements. NetSuite accounting software came into existence in 1998 and offers entrepreneurs complete eCommerce and CRM capabilities. Firstly, Quickbooks is a well-known accounting solution known for its powerful tools, features, sets, flexibility, simple interface, and many more.
Both software have some common capabilities such they offer cloud-based management software specially developed to help businesses to run smoothly. Both are feature-rich, highly functional, and aid businesses.
But both Netsuite and Quickbooks have unique approaches along with numerous pros and cons. For instance: QuickBooks completely focuses on financial functions and management as a small to medium business accounting solution. However, NetSuite offers enterprise-grade applications beyond the requirements of finance and accounting.
It is fairly tough to choose between Netsuite vs Quickbooks for your company. Both softwares are unique in their own ways and are loaded with additional features that suit various industry types. So, how do we decide the best one now?
This Quickbooks Enterprise vs Netsuite covers, what exactly Netsuite and Quickbooks are, who NetSuite and Quickbooks are for, features, prices, pros, and cons of each software. Moreover, this comparison guide will assist you to decide a suitable accounting solution. 
NetSuite Features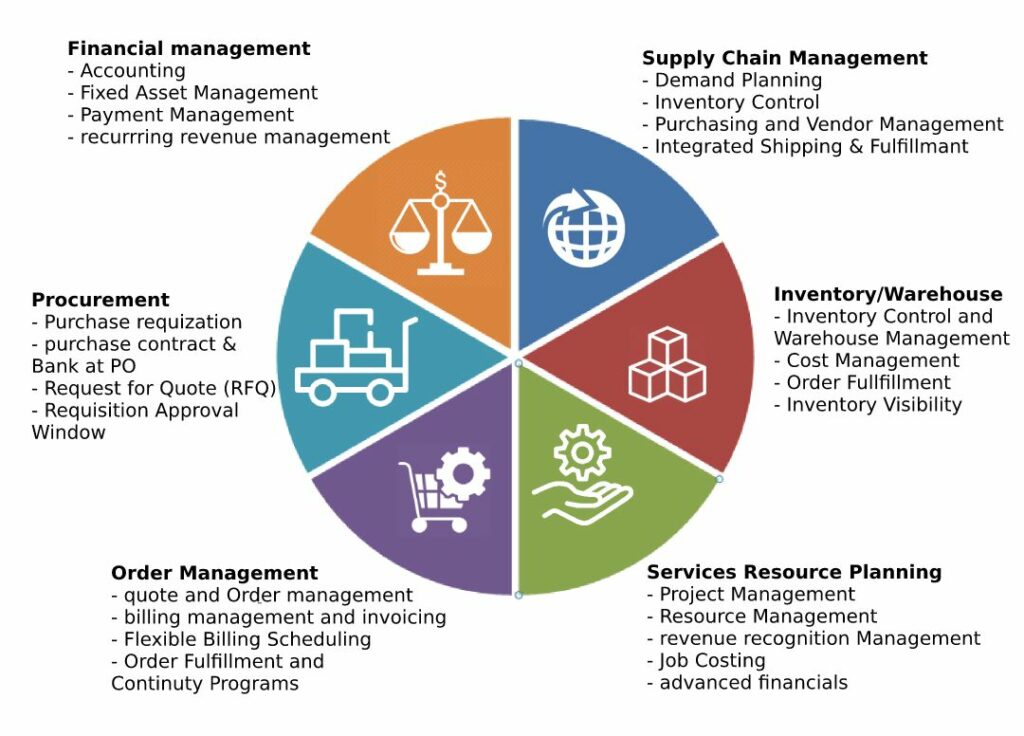 Unlike QuickBooks Online offers four subscription plans, but NetSuite has one platform that allows you to customize and adapt it as per your company needs.
NetSuite software's features can be categories into:
Financial Planning: Involves

budgeting, planning, forecasting.

Financial Management:

Involves billing, revenue recognition, finance and accounting, global accounting, financial reporting, and consolidation.

Production Management:

Involves work order management, product data management, quality assurance, planning, and scheduling.

Order Management:

Involves sales order management, pricing, promotions, and returns management.

Warehouse and Fulfillment: Involves

outbound logistics, inbound logistics, warehouse solutions, inventory management.

Supply Chain Management:

Involves planning as well as execution, support, collaboration.

Procurement: Involves

sourcing, purchasing, and payments.
NetSuite is a highly expansive and detailed platform. But then, if you are making a comparison between Quickbooks vs Netsuite, then you must explore the accounting tools included in NetSuite software.
Netsuite Accounting Features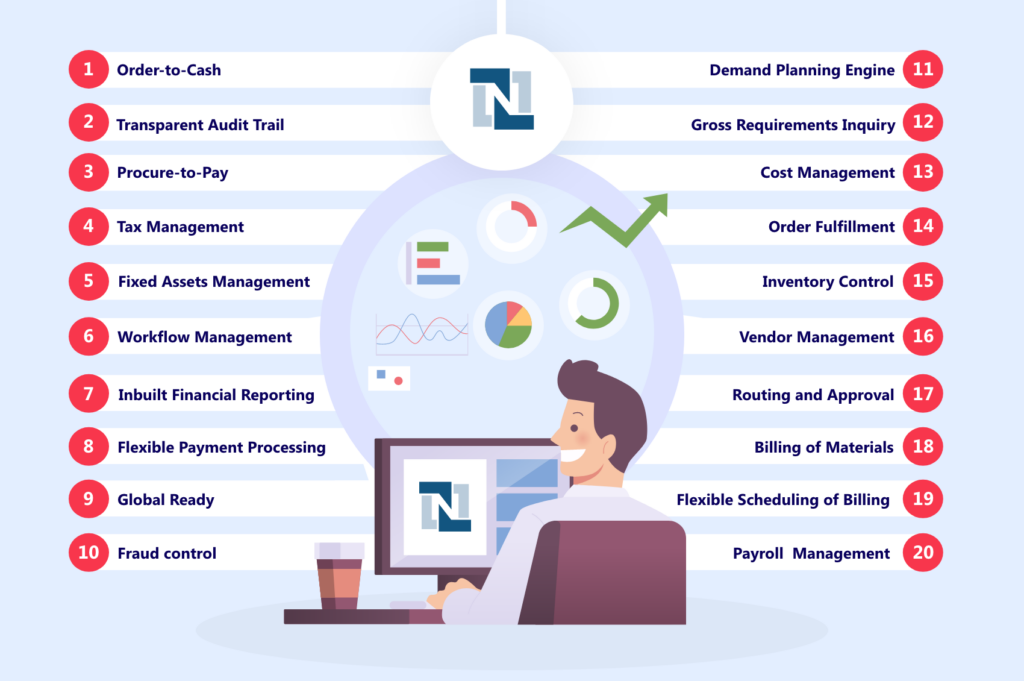 Within the Netsuite accounting functionality, you will get features to handle taxes, books, and further payments. NetSuite includes:
Management of accounts receivable as well as accounts payable.

Customizable general ledger.

Fixed asset management.

Compliance tools for automated domestic as well as global tax. 

Management of payment with SuitePayments.

Cash management.
Also, NetSuite offers tools such as:
Recurring billing management.

Advanced forecasting and reporting tools.

Inventory tracking feature across numerous locations.

Sales orders, Pricing tools, and purchase orders.
Out of many, these are only a few features within the NetSuite that make it a great enterprise-level software.
QuickBooks Online Features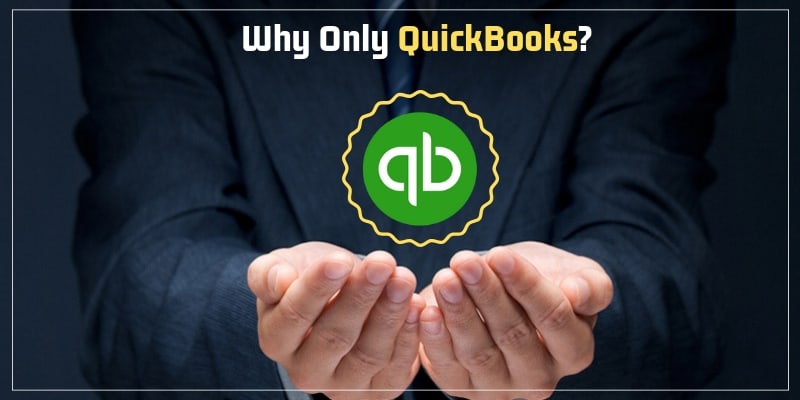 When it comes to naming a spectacular online accounting software, the name of QuickBooks will come into the conversation. It is a feature-rich software developed especially for small and medium businesses. You can access and utilize this software anytime and anywhere via the internet. From tracking sales and expenses to manage customers, it offers you hundreds of features. This accounting solution offers you four subscription plans along with unique features in each one. The plans are:
 Firstly,

Simple Start

Secondly, Essentials

Thirdly, Plus

Lastly, Advanced
Moreover, the higher you pay, the number of extra tools you get. 
Simple Start
The Simple Start plan involves the most common bookkeeping and accounting features such as:
Firstly, receipt organization and capture.

Secondly, tracking of income and expenses.

Processing of invoicing and payment.

General reporting.

Tax planning tools.

Mobile app access.

Mileage tracking.

Sales tax tracking.

Estimates.

Options of third-party integration as well apps.

1099 contractor management.

Lastly, customer support.
Essentials
The QuickBooks Online Essentials plan includes all the features available in the Start plan. Along with it, it also offers:
Time tracking.

Bill management.

Up to three users.

Enhanced reporting.
Plus
The Plus plan of QuickBooks Online Plus incorporates every feature of Start as well Essentials. The extra features are:
Firstly, supports five users.

Inventory tracking.

Project profitability tracking.

Lastly, comprehensive reporting.
Advanced
The final plan is a comprehensive one that includes every functionality of the first three QB plan. The extra features are:
Firstly, three accounts for accountants.

Secondly, most powerful reporting.

Unlimited tracked locations and classes.

Business insights as well as analytics.

Unlimited chart of accounts entries.

Import and share invoices in batches.

QuickBooks account manager.

Customizable access by role.

Enhanced custom fields.

Online training on demand.

Workflow management.

Simplified bill payments.

Google Sheets.

Batch transactions.

Lastly, revenue stream.
QuickBooks Online is capable of managing numeorus bookkeeping and accounting tasks using the four plans. It is suitable for everyday company owners.
Netsuite Financials vs Quickbooks Financials: Feature Comparison
| | | | |
| --- | --- | --- | --- |
| Feature Comparison | NetSuite | QB Online | QB Enterprise |
| True Cloud | ✔ | ✔ | ✕ |
| App Store | ✔ | ✔ | * |
| Seamless Upgrades | ✔ | ✔ | ✕ |
| Customization | ✔ | ✕ | ✕ |
| Multi-Entity Consolidation | ✔ | ✕ | ✕ |
| Flexible Chart of Accounts | ✔ | * | * |
| Drill Down, Drill Through Reporting | ✔ | * | * |
| Segregation of Duties and Audit Trail | ✔ | ✕ | ✕ |
Grading System:
✔ Native capabilities
* Capabilities need partner integration or add on
✕ Weak or zero functionality
NetSuite Integrations
Well, it is integrated well, and it reduces the requirement to connect with CRM, ERP, or any e-commerce applications. But it offers additional solutions by integrating with third parties to make SuiteCloud Connect. It is a full packaged solution that enables you to integrate with Oracle, Salesforce SAP, and Google Apps. NetSuite offers consulting services and training courses to help users.
QuickBooks Integrations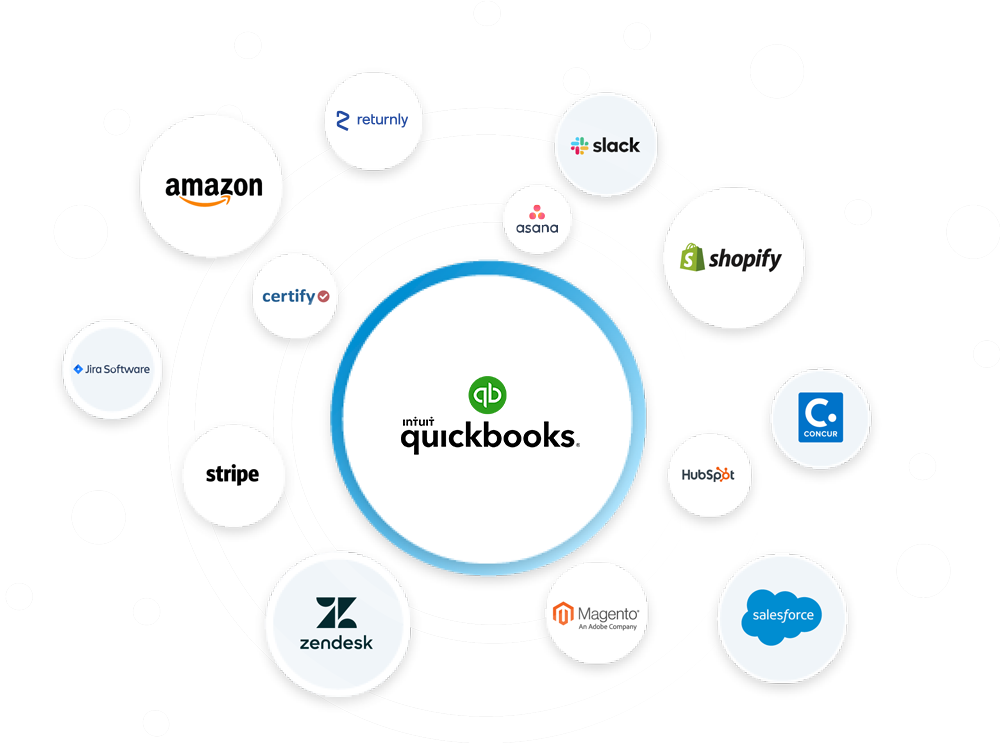 QuickBooks Online nicely integrates with around 650 business apps. The timesheet and payroll functions can be accessed directly inside the app,
QuickBooks Payroll: It helps you pay as well as handle your employees in one place. Also, you get access to tax filing, payroll, workers', compensation health benefits, and other HR functions.

QuickBooks Time: It helps you automate the time tracking within QBO by enabling employees to easily monitor their time from anywhere and on any device.
Integrations available for QuickBooks Online:
Firstly, Sync data: Plooto, ReceiptBank, AutoEntry, and Hubdoc.

Secondly, Customer management: CRM, WORK, Aero Workflow

Budgeting/forecasting: Fathom,  Budgeto, Cash Flow Frog and Qvinci

Inventory management: Erplain, Shopify, SOS Inventory, and TradeGecko.

Ecommerce: Stripe by Connex, Freedom Merchants and PayTraQer

Lastly, Payroll: Square Payroll, Gusto, RUN (ADP Powered), and Wagepoint.
Takeaway: Well, QBO allows more than 650 integrations and out of these two can be directly accessed via software. However, NetSuite has mostly built-in integrations built into the software, that offers further access with only SuiteCloud Connect.
Netsuite vs Quickbooks Enterprise Pricing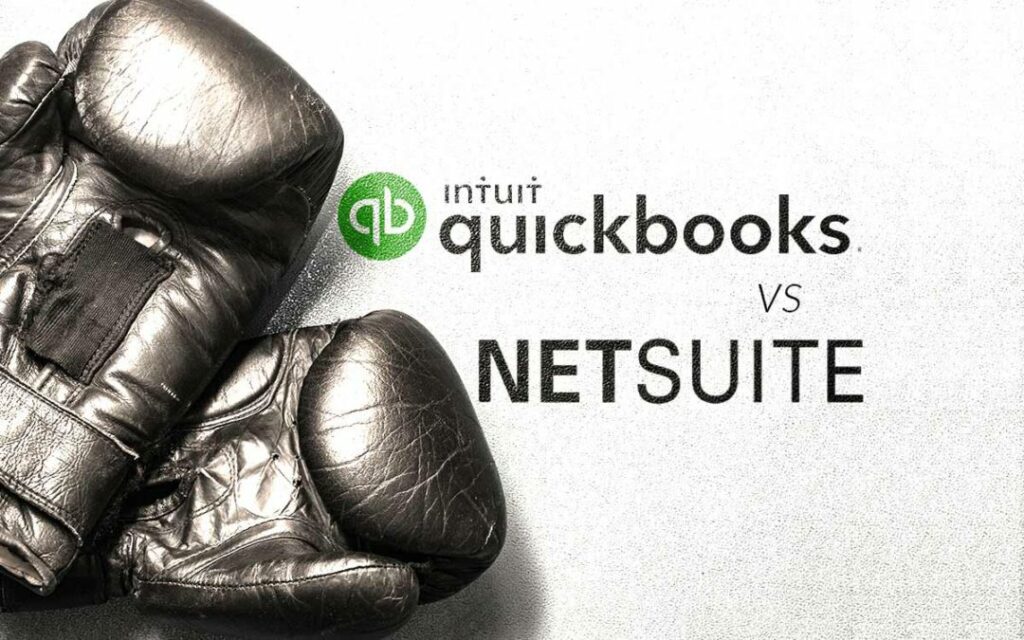 Many factors such as company size, type, desired features, and moreover, annual revenue decides the software cost. 
QuickBooks Pricing
Firstly, Simple Start:

Cost- $25 monthly (One user)

Secondly, Essentials:

Cost- $40 monthly (Three users)

Thirdly, Plus: Cost-

$70 monthly (Five users)

Lastly, Advanced: Cost-

$150 monthly (25 users)
Netsuite Pricing
The cost of NetSuite totally depends on your company size, industry type, features you want, what products you deal with, number of users, and many more.
To use Netsuite, you need to buy plans as per the following mentioned variables:
Firstly, duration

Users

Functionality

License

Lastly, configuration
There is no definite cost of this software but according to numerous online reviews and further research, the cost of Netsuite is around $1,000 monthly and $99 monthly per user.
Quickbooks vs Netsuite: Advantages and Disadvantages 
You can't find perfections in every software and the same is the case with  Netsuite and Quickbooks. Both have some pros and cons. Let's start with Quickbooks first.
Quickbooks Pros and Cons
| | |
| --- | --- |
| Pros | Cons |
| Suggested by accounting professionals. | Needs continuous upgrade for more users. |
| Scalable. | Expensive subscription. |
| Great integration with other applications. | Syncing issues while paying with debit/credit cards. |
| Mobile app | Lack of business and industry-specific features. |
| Cloud accounting. | Instability/system crashes. |
| Incredible business accounting services. | Limited users. |
| Easy interface. | File size problems. |
| Great payroll support. | Limited transactions. |
| Contacts records also transaction forms. | Less invoicing tools. |
| Cash flow pages. | Prone to errors. |
| Customizable reports. | Sometimes software lags. |
| Cloud-based. | Limited plans. |
You might like: Computerized Accounting Vs Manual Accounting 
Netsuite Pros and Cons
Even Netsuite has also some merits as well as demerits based on which you can easily decide its efficiency. Apart from offering no trial, there are some more cons of this software. Let's check them out.
| | |
| --- | --- |
| Pros | Cons |
| Customizations | Customizations Need Maintenance |
| Flexibility | Expensive Subscription Cost |
| Visibility of Real-Time Data | Additional Payments for Suite Apps |
| Automation | Reporting Functionality |
| Industry-Specific Features | Poor Customer Support |
| Process Efficiency | Expensive Features |
| Better Decision Making | Difficult Interface |
| Streamlined Billing | Software Lags Sometimes |
| Revenue Recognition | No Trial |
| Global Business Management | Challenging Implementations |
NetSuite Customer Support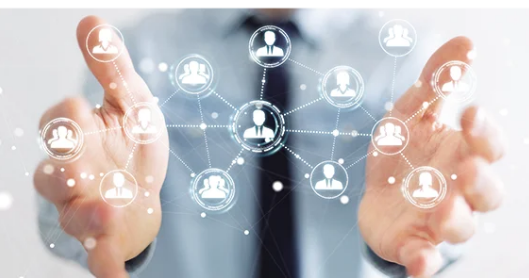 The accounting solution NetSuite offers incredible customer support. Also, it offers its users 24/7, support via call, email, and a chatbot on its relevant website. There is a feature of an automated chat through which you can check frequently asked questions (FAQs) being answered. Or you can directly further connect with an experienced customer service representative.
With the NetSuite subscriptions, you get specific service capabilities and levels such as performance monitoring and online case submissions. Every user is allowed free access to a knowledge base (searchable) and support community incorporating support articles as well as training videos.
Customer Support of QuickBooks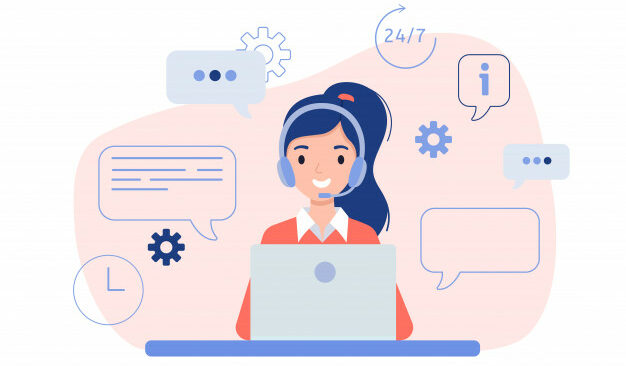 You can obtain QuickBooks Online support within the program as well as on its website. Its searchable knowledge base involves help pages, webinars, video tutorials, and paid courses. To contact the support team, you can simply tap on the option named "Contact us".
Another alternative is to post your query on a community seminar or directly message an agent. However, the 24×7 support facility is in the last plan of Quickbooks. For further plans, you have to submit a request to receive a call. Additionally, QBO also allows you to enable the QB assistant in QB labels, i.e Artificial Intelligence live chat.
To Wrap Up
Whether you choose something effective and affordable like Quickbooks or Oracle, all of it depends upon your business budget and needs. Here you will read the features based on plans, advantages, disadvantages, customer support, cost of each software, & many other further features.
Finally, we believe these points will help you pick the best small business accounting software. But whatever you decide, choose it wisely as it will put your company on the success path. Also, feel free to tell us your decision below.