As a cord cutter, the Firestick has become one of my favorite devices. With many free streaming applications available, there are a number of great movie applications that can be installed on your Firestick at no cost. These apps will help you watch your favorite films and TV shows without having to pay for a cable subscription. Plus, they're all available easily, so you can download them directly to your device. 
In this post, we will try to help you with what is the best free movie app for Firestick & explore the top 6 fire stick free movie applications. Keep in mind that the quality and selection of movies available through these applications may vary depending on your location. Let's get started!
6 Free Movie Apps For Firestick
1. Tubi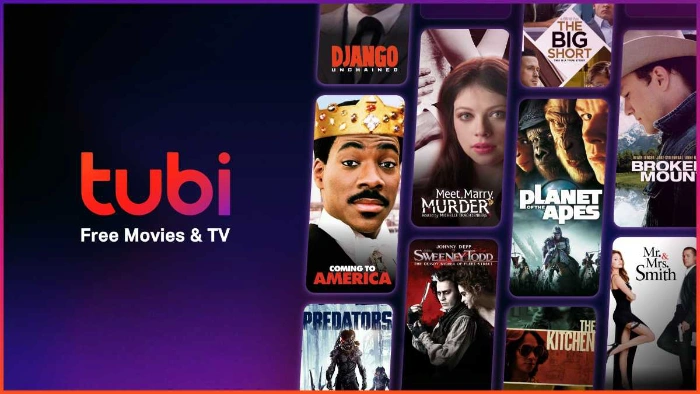 Tubi is a popular free movie app that offers a range of fire stick free movies and TV shows. The app is compatible with Firestick. Tubi is notable for its wide range of newest movies on Firestick, which include action movies, horror, sci-fi, family, and many more. 
The app offers a wide range of TV shows. Although Tubi is currently only available in the USA, the app plans to expand its reach to Europe soon. For more information about Tubi, interested parties can visit the app's website.
Read- How to install and download App on Android?
2. Cinema HD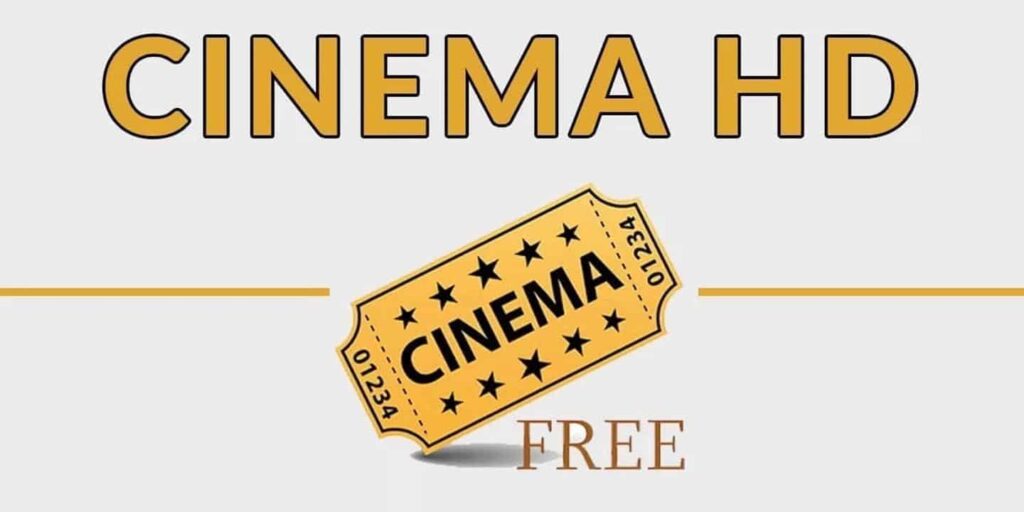 Cinema HD has a wide range of features, including the ability to stream newest movies on Firestick from various online sources and download movies and TV shows for offline viewing. It also supports Chromecast so that you can watch your favorite movies and TV shows on the big screen. 
The app offers a variety of customization options so that you can tailor your viewing experience to your preferences. It delivers high resolution and surrounds sound, making it the perfect way to watch movies on your phone or tablet. Cinema HD allows you to choose from various subtitle options, including multiple languages and custom fonts. 
3. Popcornflix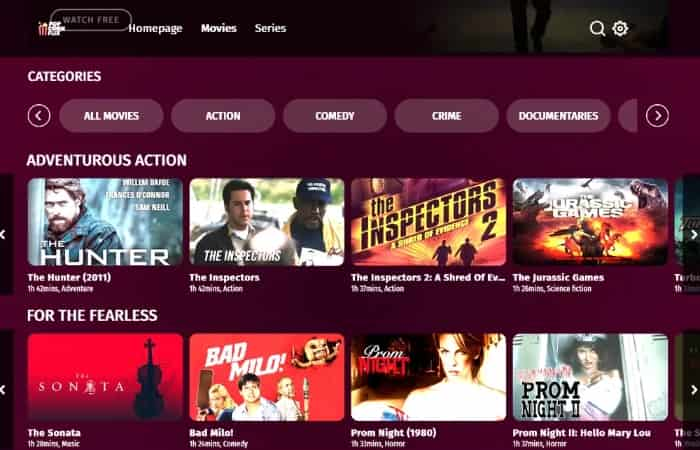 Popcornflix is a great way to watch movies and TV shows for free. You can watch more than 2,000 movies, and there is no need to sign up or pay for a subscription. You can search and watch movies based on genres without signing up or paying for a subscription. 
Each movie has details about the story and casting, so you would have a preview of the content that you want to watch. You can also watch TV shows categorized as a drama, family, reality TV,  kids, action and adventure, and so on. Popcornflix also features viral videos online about people, animals, and events.
4. Crackle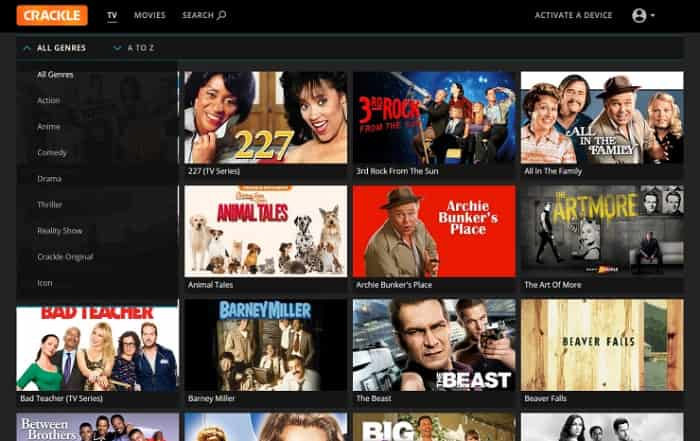 Crackle is one of the most popular free movie apps available. It offers a great selection of classic and newest movies on Firestick & lets you watch TV shows for free online. One of the best things about Crackle is that you don't need to log in to watch TV shows or movies – though there is an option to do so if you wish. 
You can also filter by genre and sort by title and date, which makes finding the perfect movie or show easy. Crackle is also supported on various devices, including iPhone, iPad, Android, Blackberry, Windows Phone, and Apple. Crackle also supports Google Chromecast, so you can watch on your big screen if you prefer. You can also enjoy watching with or without subtitles and even change the audio track to English or Spanish. 
5. Plex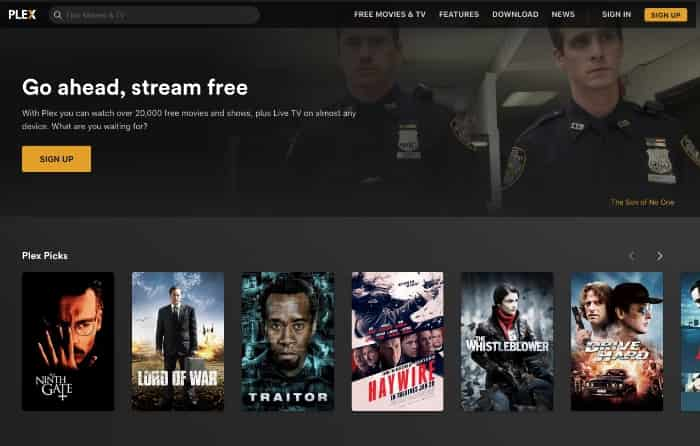 Plex is an advanced free streaming app that offers various features and tech support. With Plex, you can stream 14000+ fire stick free movies and TV shows from genres like Drama, Docs, Comedies, Action, and more. The app also provides access to live TV & over 80+ top channels for free. 
You can also use Plex to build your own media server that includes personal videos, music, pictures, your selected podcasts, DVR-ed TV, Web shows, etc. You can download the app from the App Store or Google Play Store and stream all of this content on any device. 
Plex also offers a premium subscription service called Plex Pass. WithPlex Pass, you get access to exclusive content, early access to new features, and discounts on Plex merchandise.
Read- Latest Soplayer app for Firestick
6. ReelGood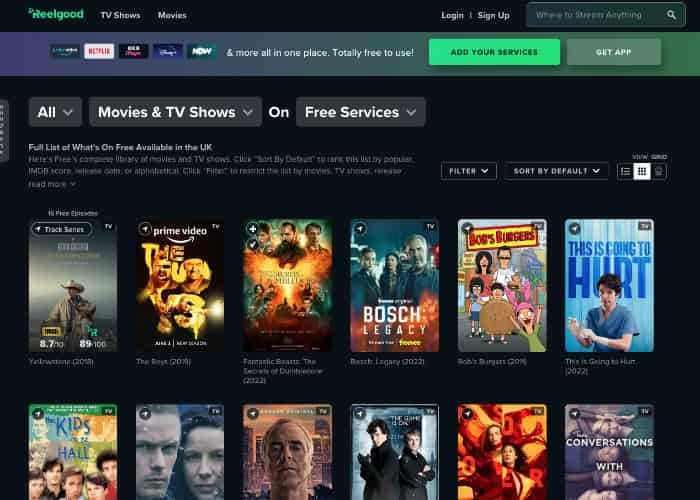 Reelgood is a 100% streaming app that provides users with a range of free movies and TV shows. You can personalize your experience so that you only see the content you're interested in, and Reelgood makes it easy to find where the content is available. 
The service also provides fire stick free movies and TV shows for you to watch, making it a great way to stay up-to-date on the latest releases. In addition, the app offers a variety of different ways to watch movies, including streaming, downloading, and renting. Overall, Reelgood is an essential app for any streaming enthusiast.
Some Last Words
While there are many great paid movie apps, sometimes you just want to watch a film without spending any money. We tried to answer your question what is the best free movie app for Firestick with six of our favorites, and you must check out one of these free apps. You can find something to please everyone, from action and adventure movies to comedies and romances. So go ahead and download one (or all!) of these apps and start streaming today.
Frequently Asked Questions 
Q1. How to use the free movie apps?
To use the free movie app, simply download it from the App Store or Google Play store and open it up. From there, you can browse through the different movies that are available to watch for free. To watch a movie, simply click on it and then hit the "play" button. The movie will start playing immediately. 
Q2. What kinds of movies are available on free movie apps?
There is a wide variety of movies available on the free movie app, ranging from new releases to classics.  
Q3. How often are new movies added to the free movie apps?
New movies are added to the free movie app regularly, so be sure to keep checking back for new content!
Q4. Do I need to create an account to use the free movie apps?
No, you do not need to create an account to use the free movie app. However, if you want to add movies to your watchlist or rate them after watching, you need to create an account. You just need to click on the "Login" button and follow the prompts.