In today's fast world, accounting software is a must to handle complex company tasks. A business involves managing finances such as invoices, bills, taxes, etc. which takes time and needs to be accurate. But using accounting software, helps you save time, cost, and prevent errors. There are tons of software in the market, out of which three are most renowned i.e. QuickBooks vs Xero vs Wave. 
But how to be confident while deciding between these three accounting solutions? All these offer powerful tools designed for many purposes, they work best in different industries and purposes. All three solutions are quite similar from the outside such as web-based, unbeatable tools, flexibility, features, sets, ease of use, and many more. However, they still have different approaches along with some merits as well as demerits. 
To make a wise decision, let's analyze Xero vs Quickbooks vs Wave by digging into features, plans, add-ons, and price. Let's understand the complete overview of each accounting solution, exploring their features, differences, pricing, and highlights.
Wave vs Xero vs Quickbooks: An Overview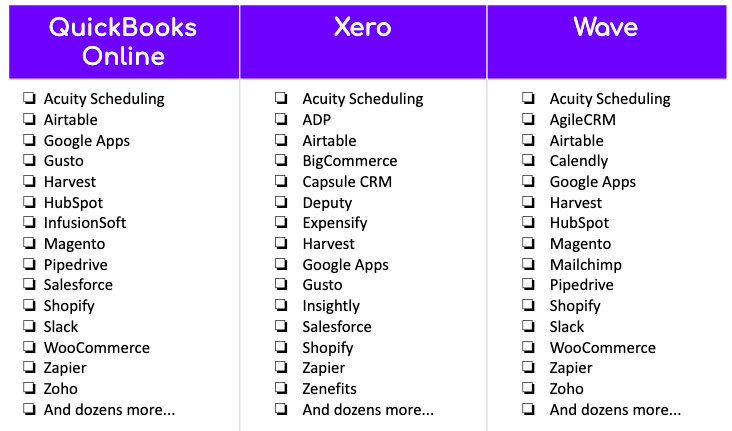 Before making a detailed comparison, let's learn some facts about each software first. Talking about Quickbooks vs Xero vs Wave, all are web-based which implies that you can access them, anywhere, anytime via the Internet.
Coming to Wave invoicing, this accounting solution is absolutely free. It makes it best for solopreneurs and freelancers. Just provide your email ID, create a desired username and begin working.
QuickBooks offers some comprehensive plans as well as mobile apps which makes it easy to access anytime. Xero is ideal for small-scale businesses as it offers numerous features to run companies efficiently. The accounting software handles transactions effectively and helps users in numerous ways.
This is just a basic overview of this three software. To pick the best, you need to explore what each solution offers to suit your business. So, let's start a detailed comparison of QuickBooks vs Xero vs Wave by digging each one independently.
Features of Quickbooks 
In the world of accounting software, you will hear the name of Quickbooks first. This feature-rich software helps especially small to medium businesses. Additionally, its accessibility on the go makes it best. From managing sales, expenses, invoices to handle customers, it offers you uncountable features. 
You get four plans in the Quickbooks software and each plan has unique features. Let's explore the plans first.
 Firstly, Simple Start

Secondly, Essentials

Thirdly, Plus

Lastly, Advanced
Also, the more you pay, the more additional tools you get. 
Simple Start
You will find common accounting and bookkeeping features in the Simple Start plan such as:
Firstly, receipt organization.

Secondly, income, as well as expenses, tracking.

Processing of invoicing. 

Easy payment.

General reporting.

Mobile app access.

Tax planning tools.

Sales tax tracking.

Mileage tracking.

Options available for third-party integration.

Estimates.

1099 contractor management.

Lastly, customer support.
Essentials
In the Essential plan, you will find all features of the Start plan along with the additional features such as:
First of all, bill management.

Up to three users.

Time tracking.

Lastly, enhanced reporting.
Plus
In the Plus plan, the software incorporates all features of both the first two plans: The additional features are:
Firstly, it supports five users.

Project profitability tracking.

Inventory tracking.

Lastly, comprehensive reporting.
Advanced
This is the final plan and the most comprehensive one which incorporates all features of the first three plans. The additional features are:
Accounts for accountants.

Most powerful reporting.

Business insights & analytics.

Unlimited tracked locations.

Import as well as share invoices in batches.

Unlimited chart of accounts-related entries.

Customizable access.

QuickBooks account manager.

Online training as per demand.

Enhanced custom fields.

Simplified bill payments.

Workflow management.

Google Sheets.

Batch transactions.

Lastly, revenue stream.
QuickBooks is efficient in handling hundreds of bookkeeping and accounting tasks with its features and tools available in the plans. Every day business owners can go for this software without much thinking.
Waves Features (Free)
The accounting software Wave offers services like accounting, Invoicing, receipt scanning without taking any fee from its clients. Also, features like Payroll, Payments, and other crucial features are available at an affordable price.
If used wisely, Wave can help your business save money and time on accounting activities. Wave is suitable for small businesses that need to handle their accounts but doesn't have a high budget. Let's explore Wave's features.
Unlimited bank as well as credit card connections.

Unlimited guest collaborators.

Online payments.

Receipt scanning.

Unlimited income along with expense tracking.

Run multiple businesses efficiently in one account.

Unlimited customizable invoices.
Xero Software Features
Xero accounting solution is a cloud-based software through which you can manage invoicing, inventory, purchasing, bank reconciliation, bookkeeping, expenses & more.
It offers numerous features to make your company run smoothly. Also, the software managed the accounting transactions efficiently. 
You don't have to worry about multi-access. It allows users to come online at the same time via a single ledger. You also get the Bank Reconciliation feature by importing all transactions from the bank and matching them with the cash book.
Also, cash-flow and business finances statements are updated from time to time on a real-time basis. It helps you track your transactions and expenses. You get three plans in Xero i.e. Early, Growing, Established. The key features of Xero are:
Bank connections

Invoicing, bills, quotes

Inventory management

Inventory tracking

Bank reconciliation

Sales tax management

Unlimited users

File storage, Contacts, and smart lists

Purchase orders

Accept online payments 

Dashboard and reporting

Fixed asset management

It also offers its users a payment processor integration

With Gusto, Xero software contains a payroll partnership 

Free mobile app

Integrations with over 700 third parties

24*7 Online customer support 
Xero Early
This is Xero's first plan and it incorporates all the features written above. Additionally, it offers:
Send 20 quotes along with invoices

Enter five bills

Reconcile bank transactions
Xero Growing
This is Xero's first plan through which you can send unlimited bills, quotes, and invoices.
Xero Established
The third plan involves each and every feature of the first two plans with additional features:
Multiple currencies management.

Additionally, you get two feature sets: Projects and Expenses.
Xero is a bit more user-friendly for you to set up the manual and automatic configuration of sales tax along with filing tax returns.
QuickBooks vs Xero vs Wave: Ease Of Use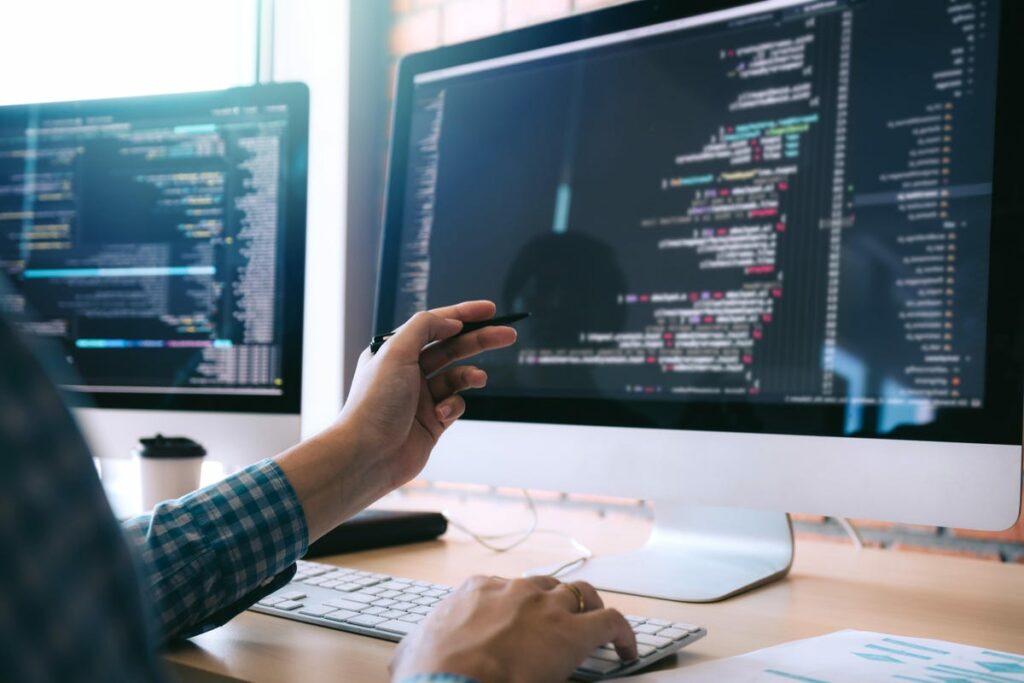 We know that all users want an interface to be user-friendly and simple to customize. Surprisingly, QuickBooks vs Xero vs Wave offers friendly system navigation as well as set-up. You also get a mobile app in each for better accessibility. Let's explore more.
What Wave Offers
Wave Launchpad is developed especially for new users. Just pick any option from the display screen and you will get guidance through the entire set-up steps.
To start, only enter the compulsory details and include other details whenever prompted. Also, Wave permits users to import clients' and other information into it via other applications through CSV files. You will easily locate each product feature on the menu bar. Moreover, in case of any assistance, reach out to the option "Help".
What QuickBooks Offers
Just like Wave, QuickBooks online also does not need many details during the set-up procedure. You are free to enter your information later on. QuickBooks also offers its users access to all features on one screen.
There is a drawback that when you click on a specific category in QB, you are redirected to the main page first. It should have been much better if the click leads you to the feature itself.
Moreover, you also can import QBO data from other applications with the help of the option named "Import Data". For any guidance, the "Help" option is available on the QBO screen.
Xero
Coming to Xero, it has an attractive as well as modern UI. No doubt, the software is organized properly, however, it has a little complex interface. It is a bit tough to explore all features but once you get used to them, Xero becomes easy to use.
Xero tries to resolve this issue by including a help article or video at the top of its page. Also, in case of extra guidance about the features, Xero offers its users a help center. But in Wave and Quickbooks comparison, Xero is definitely not upto the mark in terms of ease of use.
Xero vs Quickbooks vs Wave Integrations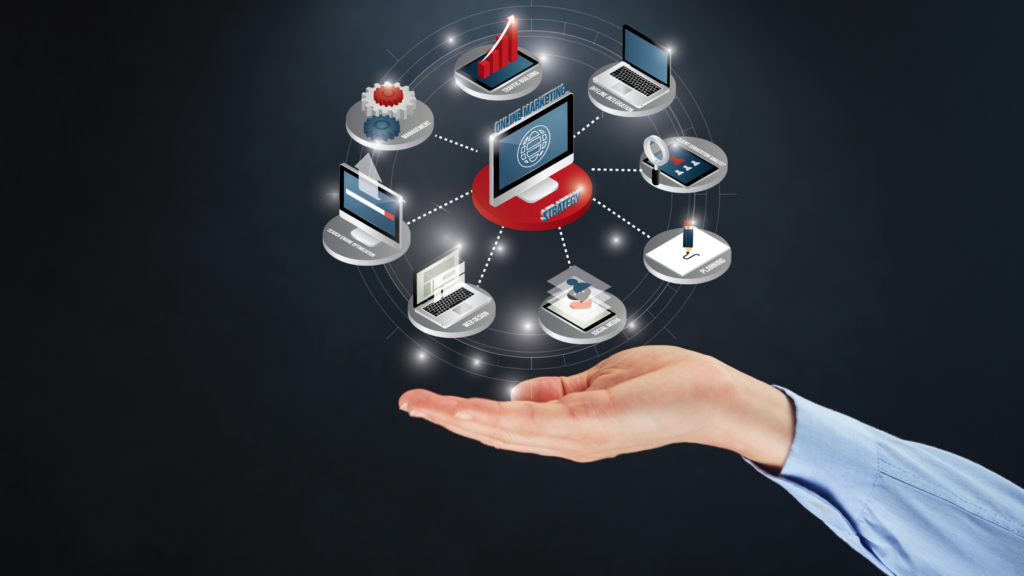 QuickBooks integrates with more than 650 business apps. Moreover, its features like timesheet and payroll can be straightly accessed inside the app,
QuickBooks Payroll helps users to pay and handle the employees at a single palace. You also become accessible to tax filing, health benefits, payroll workers, and other important functions.

QuickBooks Time helps users automate the feature of time tracking within the software by allowing users to monitor time on any device and anywhere.
Integrations for QuickBooks
Sync data: ReceiptBank, Plooto, Hubdoc, and AutoEntry.

Customer management: WORK, CRM, Aero Workflow.

Budgeting/forecasting: Budgeto, Fathom, Qvinci, Cash Flow Frog.

Inventory management: Shopify, TradeGecko, SOS Inventory, and Erplain.

Ecommerce: Stripe by Connex, PayTraQer, Freedom Merchants. 

Payroll: Square Payroll, Gusto, RUN (ADP Powered), and Wagepoint.
Takeaway: QBO permits users to have around 650 integrations. Moreover, two out of these can be accessed straightly via software. You can get more details here: Quickbooks Desktop vs Online: Detailed Comparison
Wave Integrations 
Wave also integrates with around 200 platforms, out of which best are listed below:
Shopify. eCommerce, Premium.

Stripe. Payment Processing.

Google Sheets. Google, Spreadsheets.

Notion

Paypal

Shoeboxed

Etsy
All in all, you can straightly integrate payouts of Shopify orders with Wave, making it suitable for small/medium eCommerce stores. Since Wave is a partner with PieSync, you can quickly sync all Wave contact data with hundreds of other apps. This helps you keep up with the latest details everywhere.
Xero
Xero software offers around 800 integrations to pick from. If you think this is not sufficient, then hold it. It also integrates well with Zapier which can connect Xero to additional add-ons. Here, note that few Xero integrations are only country-specific. Make sure you check if they are compatible before making any purchase or any additions. 
QuickBooks vs Xero vs Wave: Pricing 

Let's explore the major deciding factor in picking the best accounting software i.e pricing. As per your industry type, you have a specific budget and needs. You can't buy expensive software if you have fewer requirements. Similarly, cheap software won't suit you if you need more comprehensive features. Let's check out the prices of the plans available in Quickbooks, Xero, and Wave.
QuickBooks Pricing
Firstly, Simple Start: Price $25 every month (One user)

Secondly, Essentials: Price $40 every month (Three users)

Thirdly, Plus: Price $70 every month (Five users)

Lastly, Advanced: Price $150 every month (25 users)
Wave Pricing 
We know that Wave software is free and you only need to add some basic info to work on it. Some features are obviously free, however, some services are paid such as credit card processing charges for creating online payments. But, unlike other software, it is affordable because it is a normal requirement. 
You can receive complete payroll service as per your location. Let's explore more. 
Payments: $ 2.5% + $0.40/transaction

Accounting: $0

Payroll: $35

ACH payments: 1% transaction

Payroll self-service: Around $20 
Xero Pricing 
Xero prices are a little lower than Quickbooks and higher than Wave. so somehow, it stands between them. The cost of Xero as per subscription plans are:
Early: $9 per month.

Growing: $30 per month.

Established: $60 per month.
QuickBooks vs Xero vs Wave: Customer Support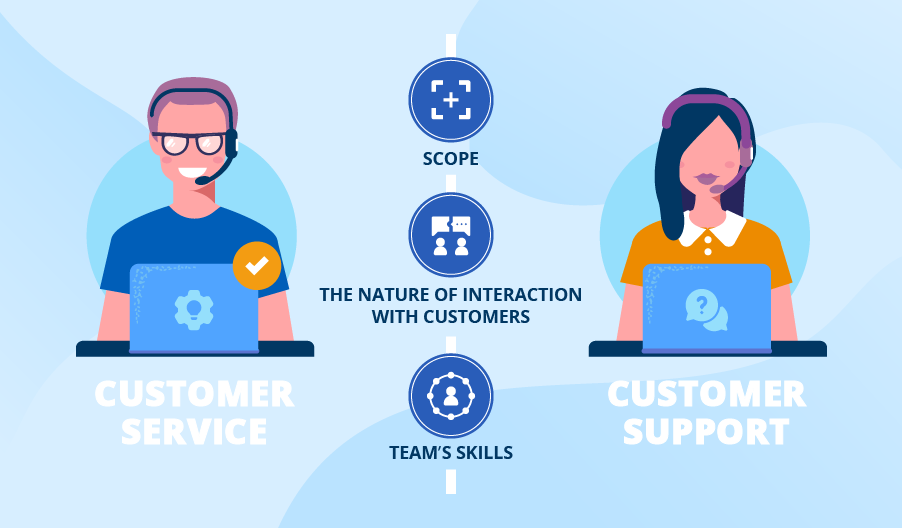 Customer support is extremely important for users as they can feel the need for guidance at any time. There could be a chance that they are stuck in any problem and need assistance. If they don't get proper customer support, then the software can lose its customers base. Let's check out the ratings of customer support of each software.
Quickbooks Customer Support
The support of Quickbooks is available within the website as well as in the program. Its searchable knowledge base incorporates help pages, webinars, video tutorials, and paid courses. Only tap on "Contact Us" and you can contact the support team.
Additionally, you can directly message an agent or drop your query in the available community seminar. 
Note: You get a 24×7 support facility in the last plan i.e. Advanced plan only. Also, a request has to be submitted to receive a call from the concerned team.
Another incredible feature includes Artificial Intelligence (AI) live which helps you enable  Quickbooks assistant.
Quickbooks Offers:
User community

Product training options

In-product help

Featured articles

Connecting with the concerned agent via telephone

Connecting with the concerned agent  via email

Searchable knowledge base

Connecting with the concerned agent  via messaging
Wave Customer Service
Wave also offers numerous support resources and services as well. You can check answers of various queries in the Wave's Help Center and community. Also, you are free to use the email feature of Wave for more support.
However, the support feature of phone and chat is reserved for some particular users. They include those who are spending money on payroll services as well as credit card processing.
Wave Offers:
Featured articles

In-product help

Waveguides

User community

Searchable knowledge base
Xero Customer Support
Xero offers free as well as unlimited support to its users 24*7. Additionally, you also get help, online discussions, and learning for enhanced support. 
Also, you can browse Xero Central for details. If you are unable to find any post answering your query then you can contact the support team. View and handle cases are raised in My cases.
QuickBooks vs Xero vs Wave: Advantages and Disadvantages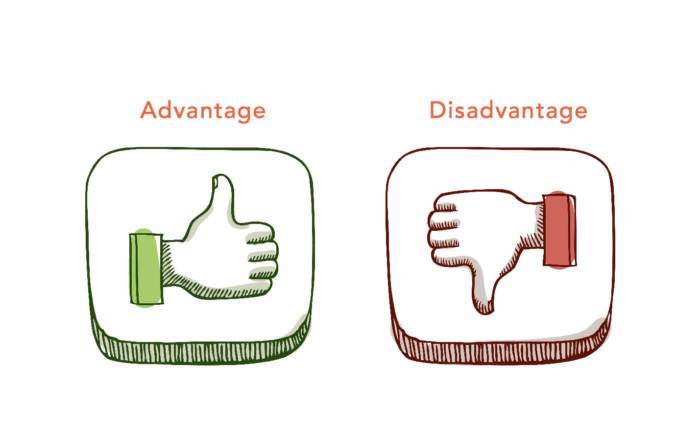 Now comes the bottom line! It will give you a brief idea of the plus and negative sides of each accounting software.
Quickbooks

Wave

Xero

What Is Best

It supports 25 users.




Amazing reporting.




Built-in design.

Free accounting plan.




Double-entry accounting.




Free chat support for the initial 2 months.

Purchase orders.




Accept online payments.




Dashboard and reporting.

Could Be Better

The navigation screen doesn't show a few features.




Poor program response during peak times.

Limited reports.




Ideal for small businesses.




No budgeting tools.

Inventory tracking.




Bank reconciliation.




Sales tax management.

Main Features

Accounting.




Banking.




Expenses.

Reports.




Income and expense tracking.




Invoicing.

Bank connections.




Invoicing, bills, quotes.




Inventory management.

Pricing

Simple Start: Monthly $25.




Essentials: Monthly$40.




Plus: Monthly $70.




Advanced: $150.

Payments: $ 2.5% + $0.40/transaction




Accounting: $0




Payroll: $35




ACH payments: 1% transaction




Payroll self-service: At $20

Early: Monthly $9.




Growing: Monthly $30 per.




Established: Monthly $60.

Support

Phone.




In-product help.




Product training.

User forums.




Ticket system.




Knowledge base.

24*7 support.




Featured articles.




"My Cases" for handling cases.

Ease of Use

Creative user interface.




Mobile application.




Also imports files tool.

Guidance to set up.




Help function.




Integrations.

Help article or video.




Help center.




Complex Dashboard.
Final Take
Talking about QuickBooks vs Xero vs Wave, all are highly capable software and offer powerful features. Each accounting solution involves some pros and cons. So, go through this detailed comparison to get a clear idea about the best for you. 
Here comes the conclusion of this comparison battle where we compared the features, integrations, ease of use, pricing, and the bottom line. However, the deciding factor depends on your company type, size, budget, and requirements. 
If you are somehow still perplexed about the best accounting software then try out the 30 day free trials or Xero and Quickbooks. Also, try the demo trail of Wave. This will help you understand each accounting solution better. 
We hope that this thorough comparison helped you choose the finest accounting software for your company. Hopefully, you will be able to decide sensibly. At last, we would appreciate your opinions and thoughts in the comments section below.