Handling a business is never easy, you have to come across numerous challenges such as more profit, revenue, and investments for your business's future. When it comes to handling finances, it is obvious you can't do it all alone as it has complex accounting needs. This is when you have to make the hardest decision i.e choosing from Accounting software vs Accountant.
The answer to this crucial question is not simple. Online tax software vs accountant involves advantages and disadvantages that we will be exploring later. Also, your decision depends on your financial know-how, industry type, company size, and many other factors.
To help you make a wise decision, let's explore what you should consider before using accounting software and hiring an accountant. 
Advantages of Hiring an Accountant
Well, we know that accountants are highly experts who are involved in preparing, analyzing, and observing business financial affairs. Since they work for you, you can ask them for financial advice and take professional help also. Before hiring him/her, you should consider their merits and demerits. Let's start with the advantages first. 
Personal Touch
Just like a family doctor knows your complete medical history, your accountant also understands your future goals as well as your financial situation. Accountants offer you valuable services by providing personal financial advice to help you make better decisions for your business. 
Free Time
When you hire an accountant, you can leave most of the financial work on him/her leaving you with spare time to focus on business and entrepreneurial strengths. Having somebody who can work for you not only saves time but also helps you check through financial reporting properly.
Security
Yes, that is the biggest advantage of hiring an accountant. This is because when people try to manage to account on their own they constantly fear that they could admit some mistakes that could lead to disaster. When it comes to Accounting Software vs Accountant, the accountant offers you "relief", as you are leaving your work on a professional who is following each legal measure.
Disadvantages of Hiring an Accountant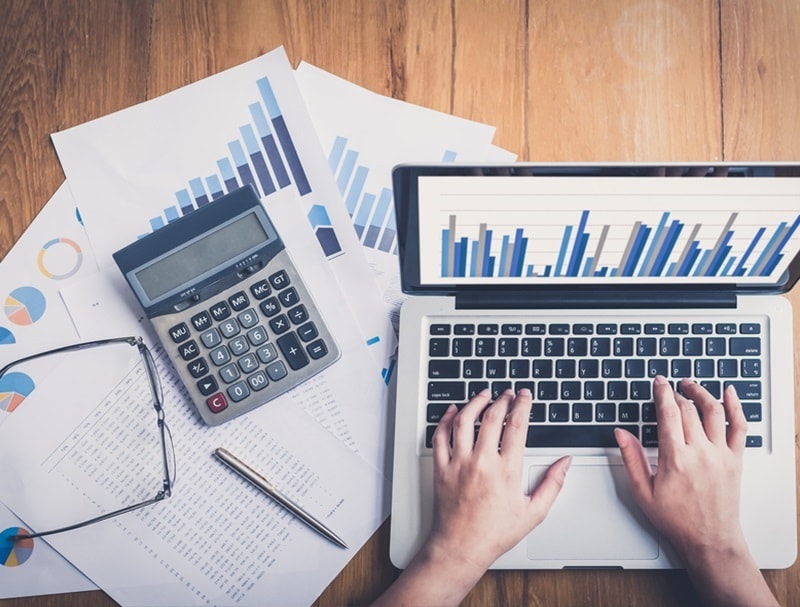 Hiring Him/Her can be Costly
In Accounting Software vs Accountant, budget is the main reason why people are turning to account software to handle businesses. When it comes to free tax software vs accountant, the software is less costly than the latter one. On average, you have to spend around $100 and $1,000 on an accountant for its services such as itemizing forms, tax returns, declaring capital gains as well as losses. Moreover, the professional fees also depend on processing fees, hourly rates, and as per requirements. It can make your wallet dented.
Time-consuming
Well, it is a fact that humans can't work as fast as technology. An accountant can take few days of paperwork after research for a task that is time-consuming as well as costly.
But when you use accounting software, you can easily perform even complex tasks in just some moments.
You can Lose Touch
When you submit your work to an accountant, no doubt, you get free time to focus on the business and other things. But, it does not mean, you will stop checking his/her work, performance, and quality. You still have to spend time checking things daily to ensure that things are working fine.
Accounting Software and Its Advantages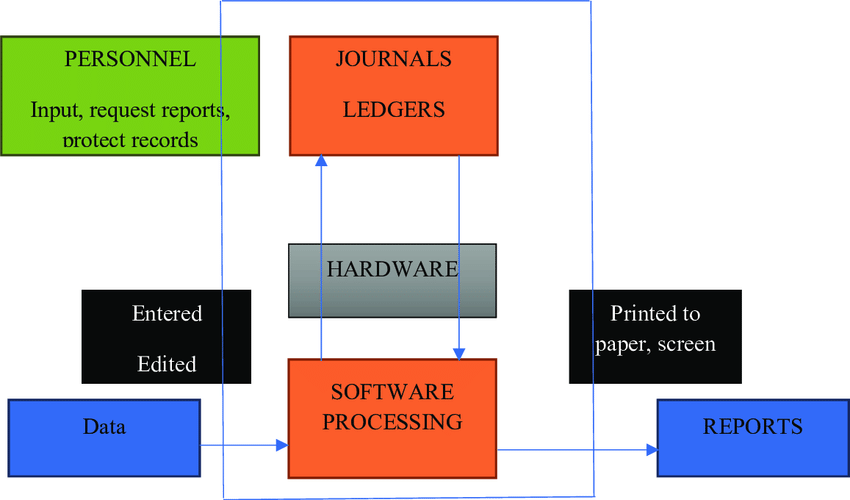 The development of accounting software has enabled entrepreneurs to handle and manage their finances. It is only cost-effective as well as time-saving. The software involves thousands of tools, features, and other things that maximize business performance. It helps in performing the work accurately as well as on time. More advantages of using accounting software are:
Automation
The best part about accounting software is that it removes the lengthy manual process and streamlines almost everything. From automated calculations, formulas, to create reports, you can perform all complex tasks with a single mouse click. Moreover. accounting software enables users to share the data/details via electronic means such as email. When we start talking about tax return software vs accountant, the first one makes everything organized and seamless.
Compatibility
When you use accounting software you can integrate and share information about the business. Instead of months, you can integrate the system and financial data within some days. It is compatible which makes this process seamless and efficient.
Cost-efficient
Well, that is a major fact why people are attracting to accounting software. As per your company size, industry type, and budget, you can find the best accounting services at an affordable price of free. The cost is normally less than the average free of a professional accountant. So, if you are less on a budget from the free tax software vs accountant, go for the first one.
Advanced Features
Numerous financial accounting software involves thousands of latest features that increase the financial planning performance. Nowadays, the software contains user-friendly interfaces and easy-to-use tools so that even less technical people could find it easy to understand. Not only this, but accounting software also incorporates tools to repair several technical issues. It provides you accuracy which is the only major thing that can help a business grow.
Also Read, Wave accounting software vs Xero accounting software
Mobile Access
When an accountant works for you, then you might not have access to the files on the go. But with the accounting software, you can 24*7 access your reports, books, expenses, invoices, and hundred of things on your smartphone.
If you travel often for your business or need to access your files then you should consider accounting software only.
You might like, Quicken Home and Business vs Quickbooks – Superlative Comparison
Disadvantages of Accounting Software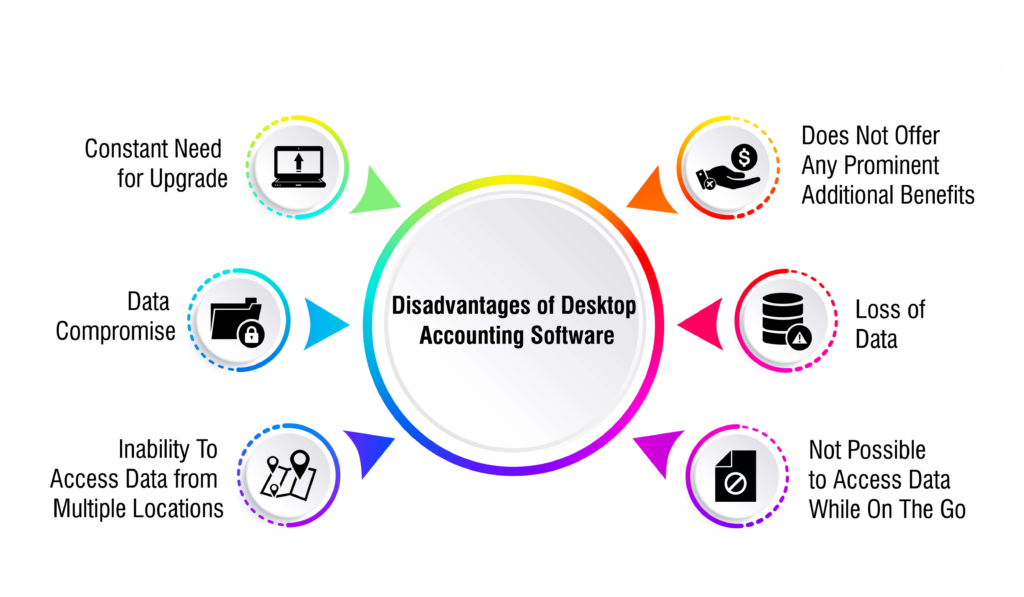 No doubt, the advantages of accounting software are unlimited but it still lacks subtlety if we talk about complex tasks. Let's explore some demerits of using financial software.
Fraudulent Transactions
We know that with technology, more fraudulent activities also come. When you share data, make payments online, link bank details, and store financial information, the chances of their misuse are high. Thousands of hackers dupe users online. To prevent it, the software should include more additional security.
Inadequate Experience
An accountant is a professional for a reason. Using accounting software needs some skills before doing any task. There are various technicalities in the task and a minute mistake can also affect the company negatively.
So, before using software, one has to have some experience and training on it which sometimes requires professional help. This will just add up to your cost. So, why take a risk?
System Configuration
Each company involves unique aspects which means that there will be a different setup for each software. If you do not set up the accounting software properly then it can lead to potential and down inaccuracies. 
Also, when your company grows, you might need to change the package which would be a huge disruption. Changing the package means migrating the old information and taking some new training.
The Bottom Line
Well, be it an accountant or accounting software, both offer unique services. We understand, your decision depends on your financial know-how, industry type, company size, and many other factors. But there is another interesting part i.e let's have both.
By hiring an accountant and using software, you will get the best from both. As we know, it is difficult for both of them to take place of each other. Thankfully, you can utilize both.
What do you think would suit your company better among Accounting Software vs Accountant, a professional accountant or accounting software? Feel free to tell us.