We all know how hard it is to deal with your finances on your own. It can be chaotic and time taking especially when you don't have any accounting background. Unlike corporations, non-profit organizations do not sell items or services for profit but instead concentrate on public, organizational, or group-specific activities. Additionally, the legislation governing tax-free organizations, such as non-profit organizations, generates the requirement for specialist accounting software. Nonprofit accounting software focuses on the different types of funding (subventions, donations, gifts, bookkeeping for nonprofits and contributions of members). Free accounting software for nonprofits are designed in such a way that they assist your organization to understand how donations are being utilized transparently. To meet the rules for grant applications, special accounting reports are also essential.
You must confront the issue of choosing the proper accounts solution for your profitability as the financial manager or accountant is a non-profit organization. One typical reason for this is that companies such as yours have special accounting demands that standard accounting instruments cannot satisfy.
You need a dedicated solution designed specifically for the nonprofit accounting software to handle operations like donor management, grants, and fund management, budgeting, and financial reporting for all expenses. As you know, these are the things that you will need to improvise your small or medium-sized business and reach the potential height that you deserved to be at.
Anyway, with the help of this blog post, you will be able to make a wise decision on which free accounting software for nonprofits is suited the best for your business. Most of these softwares either have a free version or a 30 day trial period. So, without any further delay let's hop right into it.
Find Out the Perfect Free Accounting Software For Nonprofits
Accufund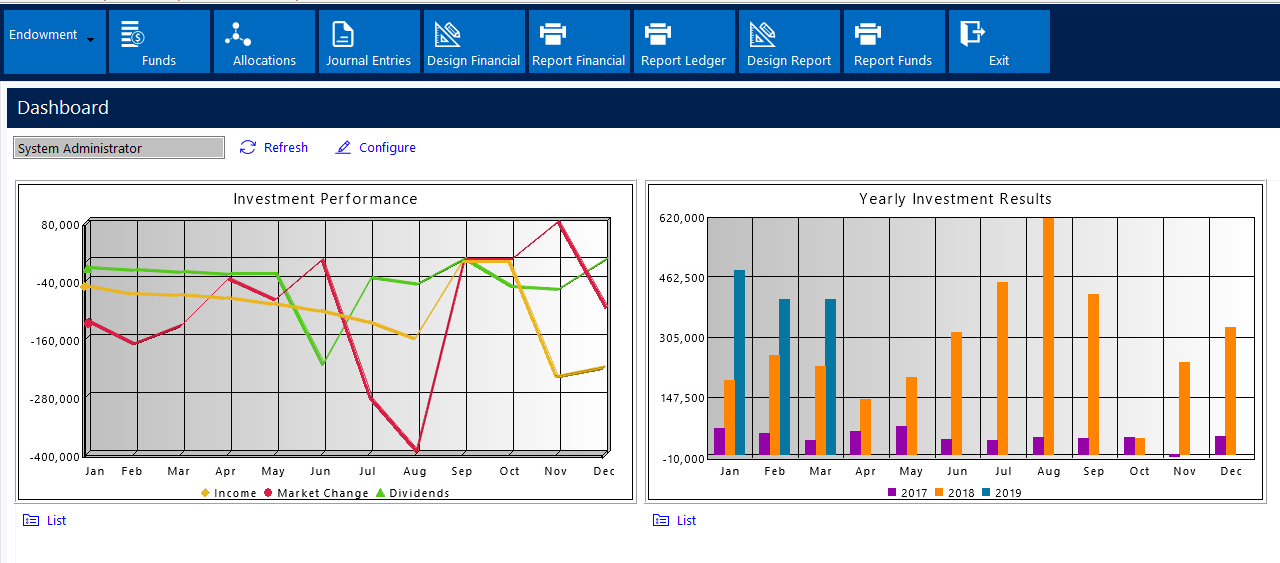 The best thing about Accufund Accounting software is that it is a hundred percent cloud-based software. Things could not be easier when accounting software is cloud-based. You never have to worry about your data being lost, plus you have the flexibility to access your financial data anywhere and anytime.
The application includes extensive reporting and customizable dashboards for money tracking, cash reception management, and bank account reconciliation. The AccuFund Accounting Suite also supports you in assigning costs, creating invoices, and distributing budgets between divisions. However, this function, also known as budget development, allows departmental managers to enter into and construct budgets for fiscal and grant years.
The application also provides a salary suite to manage and enable employees to handle taxes.
Features:
Data relating to grant tracking, the timing of reporting, contact, contract, and timeline.
Hosting of programs and events on one platform.
The allocation of expenses, setting up invoices, reconciliation, and distribution of budgets.
Pricing:
The users of AccuFund pay a once-payment of $2,995 for pro version.
Blackbaud Financial Edge NXT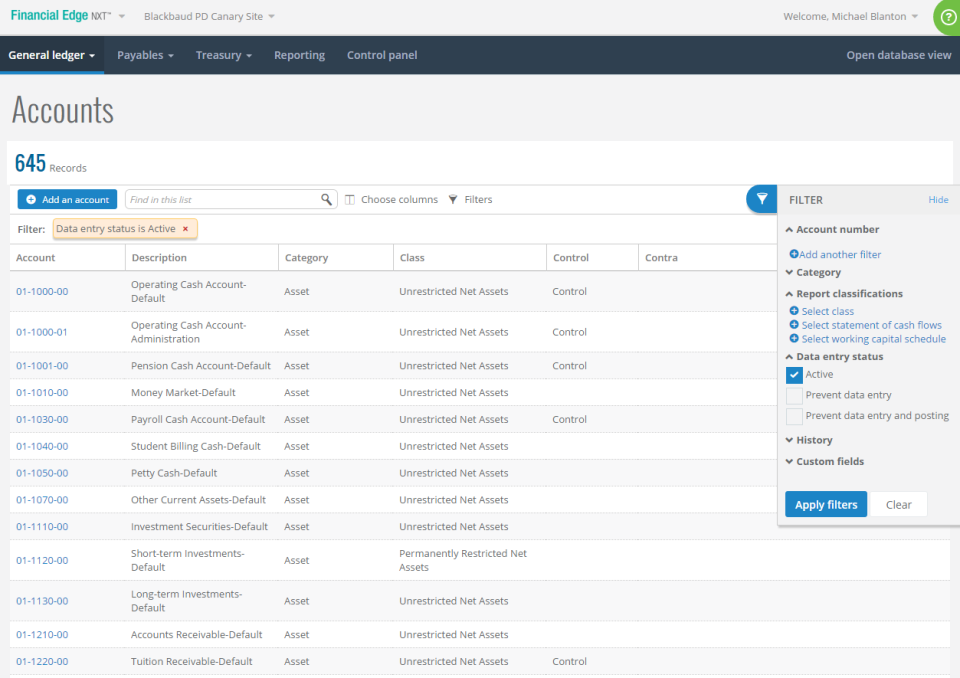 Blackbaud Financial Edge NXT is also a cloud-based accounting program intended to satisfy their accounting needs, particularly for non-profit and government organizations.
You can spend in the future as a finance manager, prioritize expenses and compare different fiscal years to evaluate financial requirements. However, the technology also helps minimize manual transaction procedures while ensuring that spending regulations of your business are implemented and implemented.
This has one of the best reporting, invoicing, and tracking of program success.
Features:
Financial planning, reports, estimates, and analyses.
Policy management and internal control of organizations.
Accounting and tracking grants.
Pricing:
Blackbaud Financial Edge NXT offers tailored pricing according to your needs. However, as you might have guessed already, it has a free version as well.
Adaptive Planning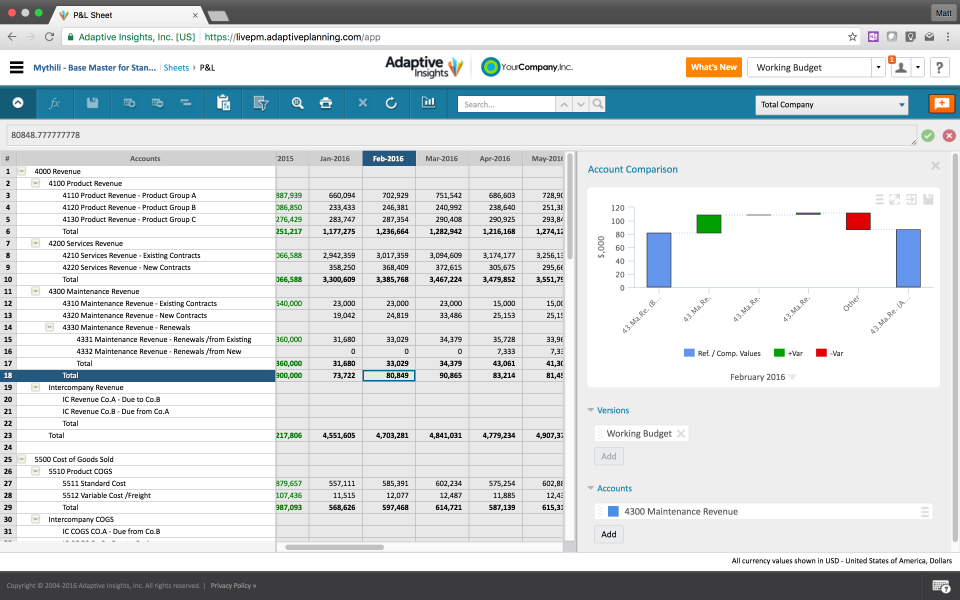 Next comes Adaptive Planning in the line of non profit accounting software. Workday adaptive planning is a company's budgeting, planning, and reporting application. This tool offers services to a broad range of firms, including small and non-profit enterprises. The application helps to enhance resource, finance, and services harmonization and increases visibility on the costs of your company.
You can effortlessly plan and anticipate the budgeting of your project, program, money, grant, season, and location using adaptive planning. However, the application also assists you in the effective management of costs and contributors.
Not just that, you will have the ability to produce balance sheets and annual financial reports using an easy-to-use reporting function to track your organization's overall financial performance.
Features:
Predictable money management prediction continuously.
Effective and real-time financial and project reporting.
Donor contributions, staff expenditures, modeling, and analysis overhead.
Pricing:
Adaptive Planning provides unique pricing according to your needs.
Denali Fund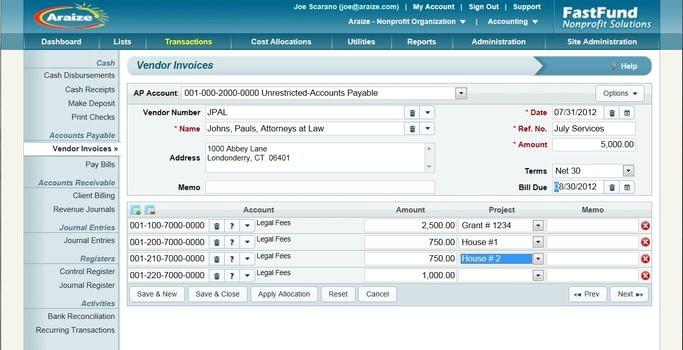 Denali Fund is software by Cougar Mountain Software. However, like every other software in the list, it is also a non-profitable accounting software. The major focus of the Denali Fund is on fraud prevention and fund accounting. Additionally, the application offers a complete set of accounting modules to support the true management of the funds, grants and donors, interactive KPI reports, and custom reports, among others.
The Denali BI system also includes Cougar Mountain Software which provides real-time tracking of all your KPIs, using predictive analytics and artificial intelligence-based pulses. However, the tool is available in three levels: Denali Basecamp, Ascent, and Summit. Additional functions of each tier include bank reconciliation, audits, management of payrolls, and tax filings.
Features:
Detection & Prevention from Fraud.
A data visualization tool called Denali BI.
Donor management and  Issue of Grant.
Price:
As a one-time contribution Denali Fund begins at $999.
Fastfund Software Suite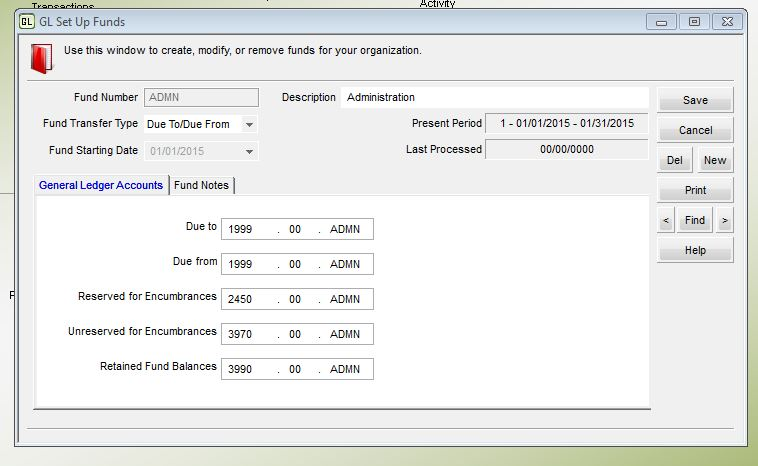 FastFund is a complete payroll and money collection software solution for non-profit accounts. However, this application allows you to record payments, promises and gifts in kind; write letters of acknowledgement, and make a promise of receivable. The application enables you to track all stakeholders with which you are involved, be they funders, members, students, sellers or staff. However, FastFund accounting also provides an organisation for campaign management to monitor your organization's fundraising operations.
In addition, the software solution provides detailed information on donations and events during the fiscal year.
Features:
Donation management cash, promise and in-kind.
Management of membership.
Receipts and report creation automatically.
Pricing:
FastFund is $42 per month, FastFund begins at $20 per month. However, FastFund begins at $66 per month. Payroll begins at $43 per month.
MIP Fund Accounting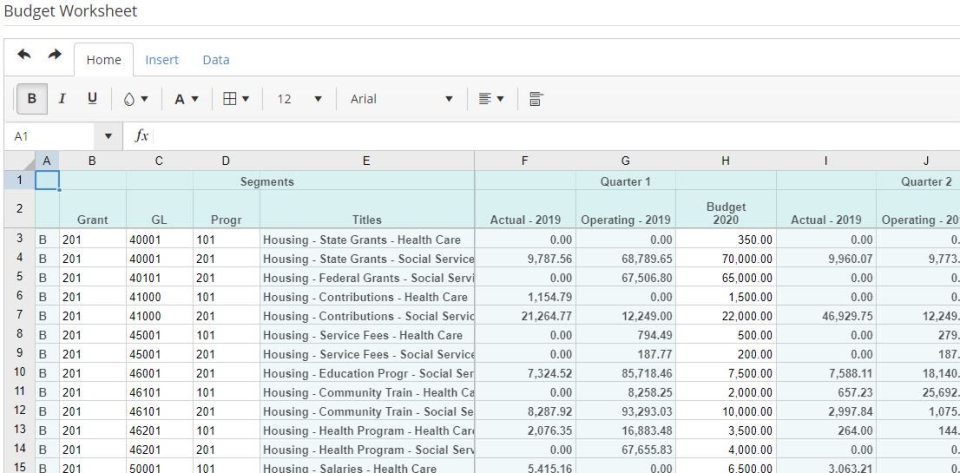 The MIP Fund accounting is a classic accounting application built typically for nonprofit accounting. The tool helps to encourage donor participation, create better returns and improve the efficiency of your non-governmental accounting staff.
The SAB includes features such as fund accounting, internet fundraising, fundraising events, and donor management. It assists you with the financial administration of your non-profit organisation. However, the programme also contains a donor management system that helps you to get more donations, to create connections and to efficiently personalise offline and online communication.
Features:
Accountability for the Fund.
Fundraising online and event.
The administration of the donor.
Pricing:
Based on your requirements, MIP fund accounts provide customizable pricing. However, to receive a price for the software solution, you may visit the vendor website to contact the sales team.
Quickbooks Online Advanced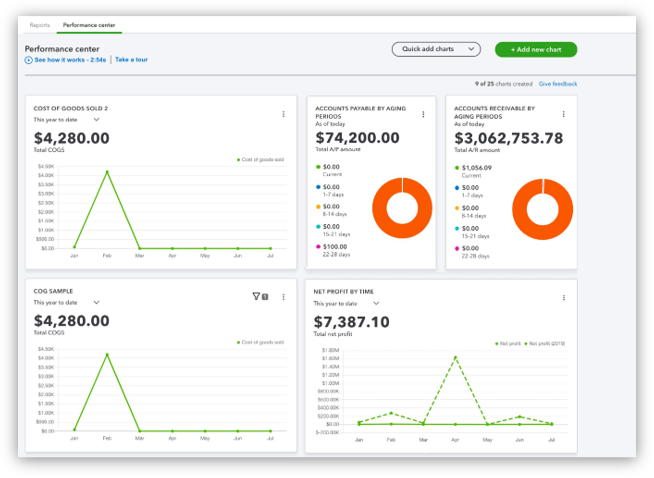 QuickBooks Online Advanced is an accounting solution for organising, prioritising and completing budgeting chores and keeping the cash flow of your company up. Also, there is a cash flow dashboard in the software solution that offers precise financial data on each coin. You may also define user roles for managing access to sensitive information from your non-profit organisation. Additionally, free quickbooks for nonprofits (QuickBooks Online Advanced) offers an intelligent reporting function that evaluates KPIs that best satisfy your requirements for funding and administration of funds.
Features:
Greater visibility in the account diagram.
Dashboard expenditure and transactions.
Reports and insights on each company and activity.
Pricing:
Online Advanced pricing starts at $25 a month for QuickBooks. They also provide a free trial for 30 days.
Also Find, List Of Free Accounting Software In Excel
Fund EZ Accounting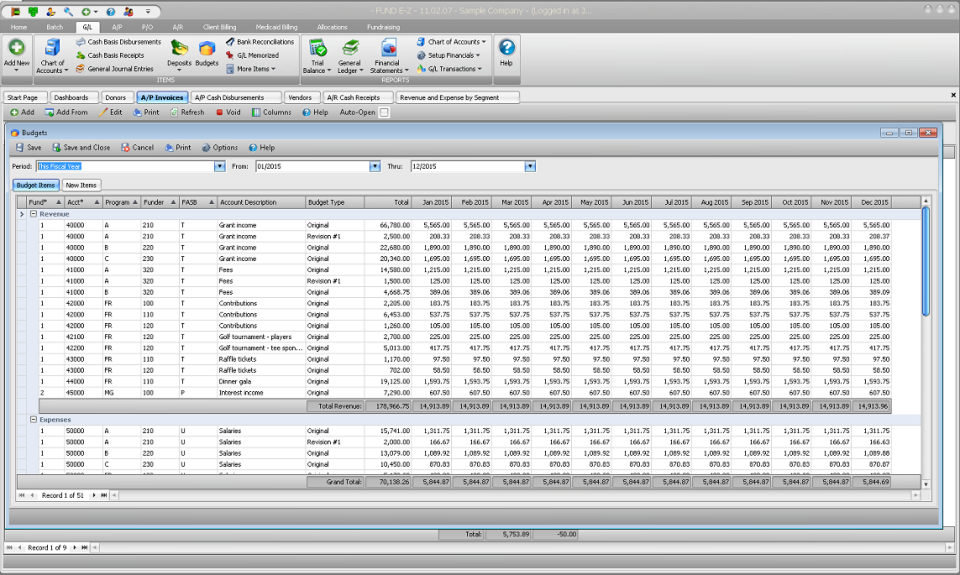 The one special thing about Fund EZ is nonprofit accounting software that is designed for nonprofit organizations that have limited budgets. However, Their functionality includes general publication, bank conciliation, budgeting, accounts payable and due, distribution of funds, and safe preservation of information.
Fund EZ offers an easy-to-use bookkeeping interface to help auditing and finance teams uncover possible fraud and theft.
However, the application also provides an addition to the fund called EZ PRO with a Non-Profactory Accounts Chart to enable your team better manage clients and Donors, tracing projects, funding sources, grants, places, and departments.
Features:
The account chart is user-definable.
Custom reports.
Consolidation of companies and departments.
Pricing:
EZ fund starts at 170 dollars for each user, each month.
Bottom Line!
That's it! These were the top-notch nonprofit accounting software that has a free version or at least a 30-day trial. There is some more software like Zoho for nonprofits, Aplos login for non-profit, etc. You can chem them out as well. If you liked this post, don't forget to drop a comment down below. This helps us in coming up with new concepts and topics that might help your financial needs in the long run.
Also, don't forget to read other financially informative posts on our website. You will find many topics related to nonprofit accounting software, accounting in general, and finance.  They will surely enlighten you and bring more power to you.